I Scream, You Scream, We all Scream for Ice Cream!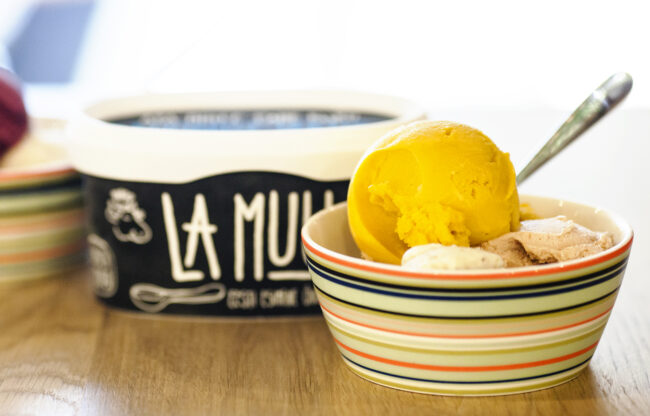 Cool off with some great local ice cream.
You may have already heard of it, but La Muu has now been pleasing the palates of locals since 2012. La Muu uses local and natural ingredients in all their products. They make different sorbets and ice creams and are constantly introducing new flavours. You can find La Muu in most grocery stores now, but you can also visit them in their café in Viru Keskus.
Recently opened, Il Cortile has had almost instant success with their traditional Italian gelato. Made fresh daily, Il Cortile is Italian owned. We've been told the lemon gelato is a must-try. 
Location
La Muu Kohvik
Viru Keskus 3rd floor (inside Rahva Raamat bookstore), Tallinn 
www.lamuu.ee

Il Cortile
Lühike jalg 4, Tallinn Old Town
www.facebook.com/cortiletallinn

Click on the address to see the location.
TEXT KRISTINA LUPP, PHOTOS ANDREI CHERTKOV
To learn more about this and similar topics