The Changing of the Seasons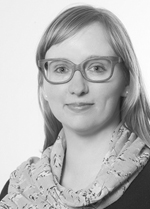 What a summer it has been! The weather seemed doubtful a few months back, when it snowed one day in June. Midsummer passed with the same rainy and cold weather one comes to expect year after year. Then it all changed. As we approached the Song Festival weekend, the weather turned for the better. The sun came out, the temperature rose about ten degrees and the Song Festival finished with a very sunburnt Estonian population walking back from the Song Festival Grounds. Then the summer weather continued: beautiful days followed by more beautiful days, followed by, you guessed it, more beautiful days.
One might say that Estonians only seem to talk about the weather, but if you live in a country that is dark and cold most of the year, beautiful summer weather is something of a big deal. But, as I write this the days are quickly getting shorter and the weather, just a little colder. The hoards of tourists are starting to come in smaller numbers and the patios and terraces are closing one by one.
September is a time for reflection and for new beginnings; the end of the summer, and the start of a new a new school year. It's harvest time. The annual autumn festivals are beginning. This is one of the better times to visit Estonia, for just these reasons mentioned above. Flip through the pages of this month's issue for a guide to everything that is going on this month in Tallinn, and throughout the country. We also have a guide to manor houses in Estonia. What better way to spend a weekend than at one of Estonia's restored manor houses, many of which have great restaurants too. Turn to our nightlife page for all the details for a great evening out. And look at our restaurant page for all the latest details about Tallinn's new restaurants.
Happy travels!
Kristina Lupp
Editor-in-chief
To learn more about this and similar topics