Haapsalu horror and fantasy film festival (HÕFF) will take place April 28-30
Text Timo Huttunen
Photo HÕFF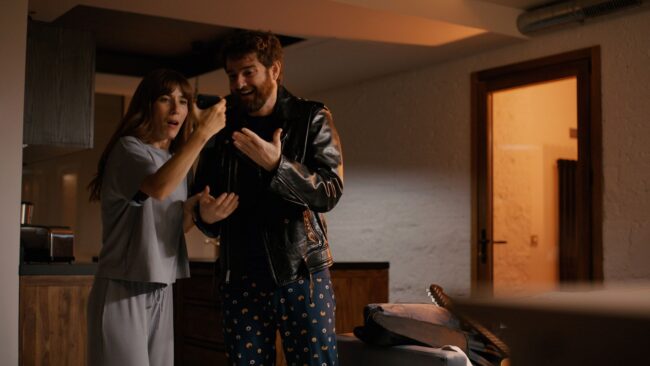 "Home Owners"
Haapsalu's horror and fantasy film festival HÕFF, which is being organised for the eighteenth time this year, is the largest genre film festival in the entire Baltic region. This year the festival will take place from April 28 to 30.
The principle behind creating the program is to avoid mainstream Hollywood horror and fantasy films and focus on independent films that are harder to find in cinemas, streaming platforms and online.
Over the years, HÕFF has developed into an internationally respected festival, known for its selection of the latest horror, fantasy and thriller films, as well as cult classics and retro and freak films.
The latest addition to the festival program is the horror comedy "Home Owners" by Spaniards Pablo Aragüés and Marta Cabrera.
In total, the festival will show 30 new and older horror, science fiction, thriller and short films.
The festival will open with the fairytale film "Sampo" from 1959, in which Eve Kivi, who turns 85 at the beginning of May, plays one of the main roles. The band Winny Puhh together with a children's choir will participate in the opening.
This year, HÕFF focuses on Kim Ki-duk's rarely-seen films. The event also features a competition for new Estonian genre films. For example, HÕFF will show Rain Rannu's film "Child Machine" before its official release."Pinocchio Punk" is a special program dedicated to Carlo Collodi's famous wooden puppet Pinocchio and his variations.
Tickets to movies at the festivals cost 7 euros, festival passes cost 65 euros.
To learn more about this and similar topicsFantasy Film Film Film Festival Haapsalu Horror Horror Film HÕFF Sci-fi