8.10.2013 | Määratlemata @en
Guns, guns, guns!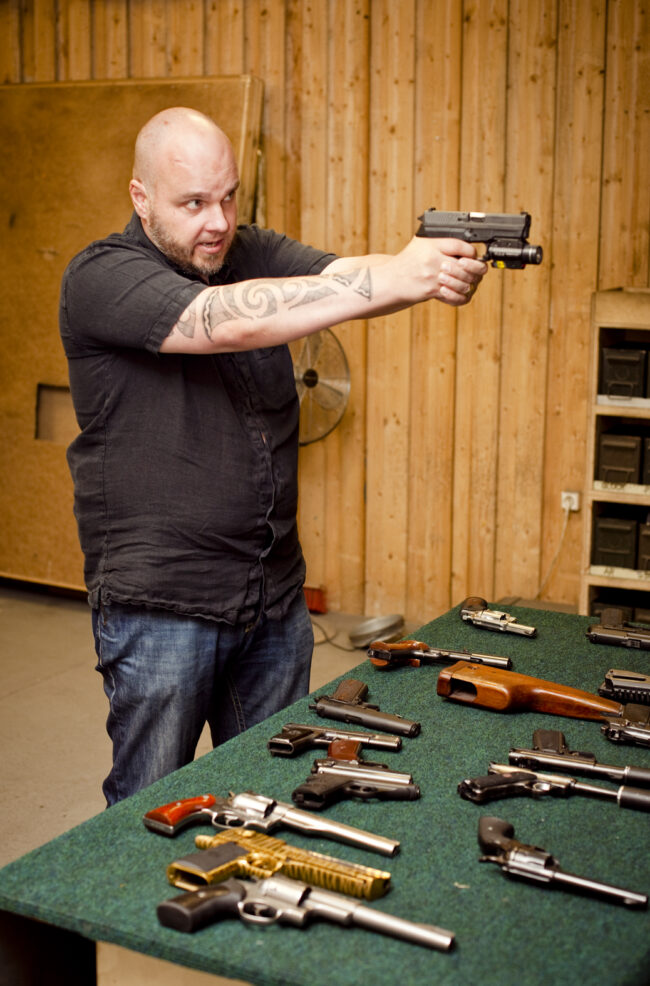 Ever wonder what it's like to shoot an AK-47, or Arnold Schwarzenegger's Desert Eagle .50? Well wonder no more! The Tactical Shooting range is Tallinn's best-equipped shooting range.
"You don't need to have any previous experience," explains Martin Bahovski, one of the owners of Tactical. "We take you through all of the necessary safety precautions and explain how to use each of the guns. An instructor is always beside you." Really there is nothing to be afraid of.
Tactical offers you the experience of holding and firing the same types of weapons that were used in top action films – -think James Bond's Walther PPK, Dirty Harry's .44 Magnum, Arnold Schwarzenegger's Desert Eagle .50, AK-47s, 9mm Glocks, revolvers, pump-action shotguns and more. It's not only for the adrenaline rush, but also for the history. War history buffs will also be interested in ex-military rifles. The instructors can exp- lain the history in great detail of all of the weapons at Tactical.
Bookings are a must. Tactical can take groups of up to 30 people.
Taktikalise laskmise keskus
Kopli 103, Tallinn.
TEXT: KRISTINA LUPP, PHOTOS: ANDREI CHERTKOV
To learn more about this and similar topics