Great Change
Get a glipse of Tallinn before industrialisation.
"1825 might be the most essential opportunity for drawing the medieval cityscape because soon it will perish in the face of the demands set by the new era." Helmi Üprus, 1965.
A model of Tallinn in 1825 sits proudly in the centre of the room and offers a 3D look at Tallinn before big changes were about to be made. The model, created by students, was made based on the extensive information available from the time, including a detailed map and drawings of all of the façades of Tallinn from 1825. These drawings, some of which are also on display, were made by the Engineering Command of Tallinn between 1820 and 1825 and offer a unique look into how the city appeared prior to the large-scale rebuilding of Tallinn, which started in 1830.
In addition to these drawings, the exhibition holds the largest collection of Tallinn cityscapes from the 19th century. "Paintings and prints of cityscapes already became popular in the 18th century as souvenirs, as there were no photographs at the time. They offer unique views of Tallinn and really show how much things have changed", explained Eve Veigel, marketing and communications manager at Tallinn City Museum. "There had been plans to tear down the wall surrounding the Old Town, but the city lacked the means to do so at the time", said Veigel.
By 1825, the brickworks in Kopli and a sugar factory in Maarjamäe had been built, but it's really in the 1830s where you start to see more changes. The building of the railway in 1870 connected Tallinn to the Russian trade route and the city developed and grew even further.
Whether you're familiar with Tallinn or it's your first time visiting the city, this new exhibition is certainly worth a visit, as you'll no doubt be able to pick out many of the famous landmarks in the city and see how much has changed, but at the same time, how well the Old Town has been preserved.
Location
Tallinn City Museum (Tallinna Linnamuuseum)
Vene 17, Tallinn Old Town
www.linnamuuseum.ee

Click on the address to see the location.
TEXT KRISTINA LUPP, PHOTOS ANDREI CHERTKOV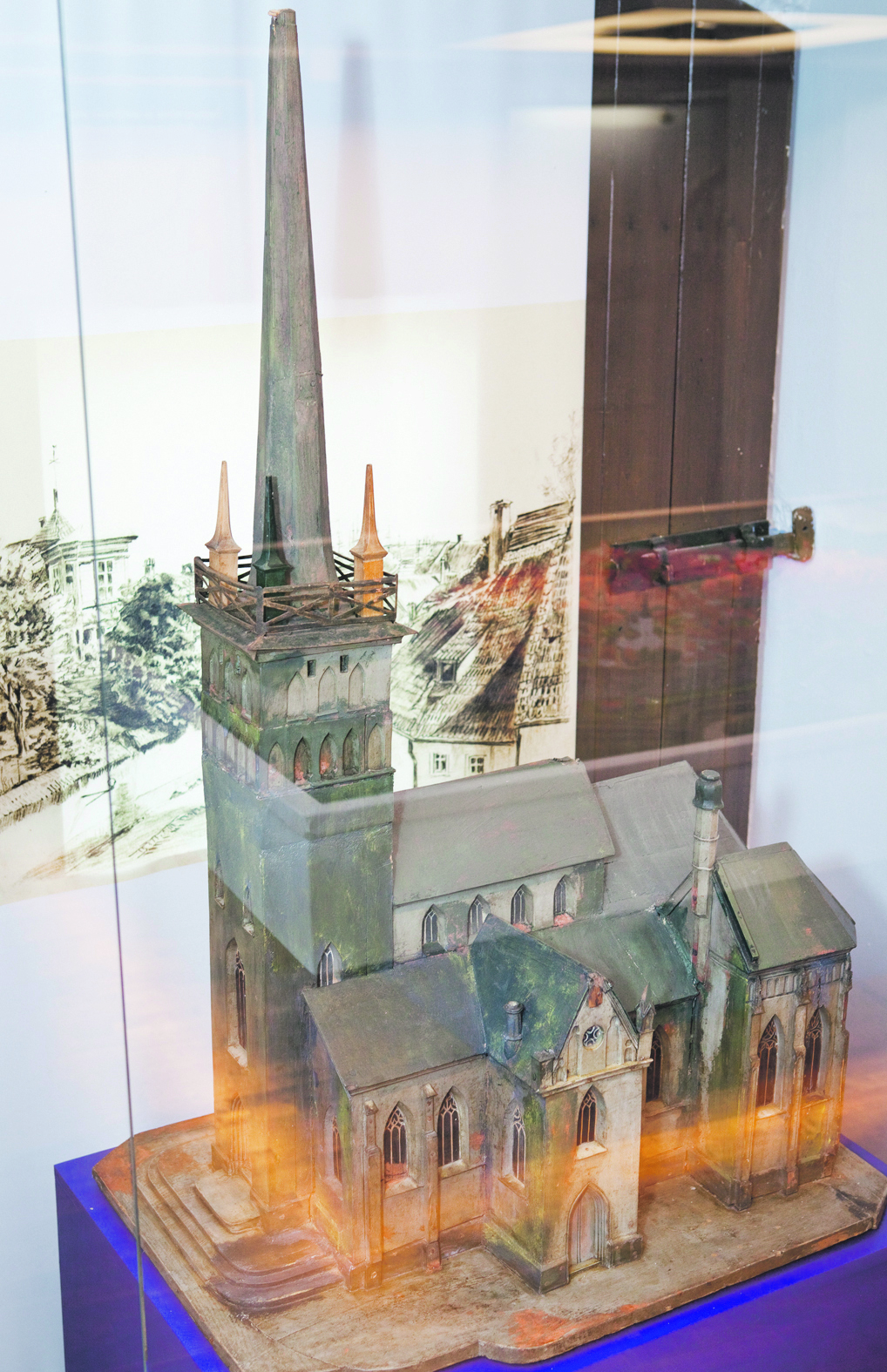 To learn more about this and similar topics