Going Green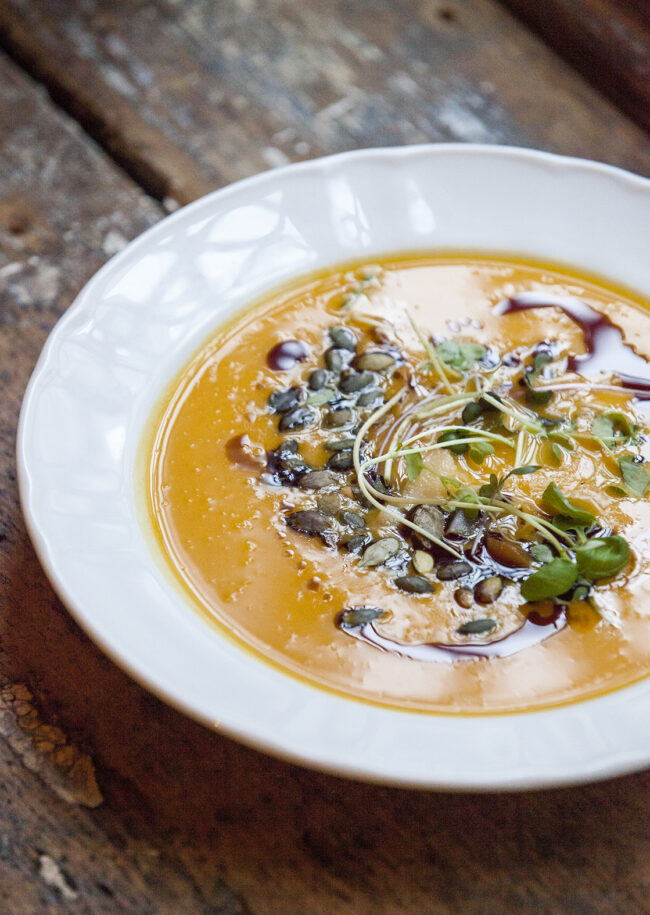 V Vegan Restoran shows that not all vegetables need to be boring.
One of the most difficult restaurants to get a table at in Tallinn is V. It goes without saying booking are recommended. It wasn't so long ago that being a vegan in Estonia meant you couldn't find much more to eat than lettuce and potatoes at many restaurants and cafés. V goes to show that you can put together a diverse menu without a trace of dairy or meat.
We squeeze around a cosy table at V and start to peruse the menu. The friendly server immediately comes to greet us at the table and tell us about the food. A couple of daily specials are posted on the wall too. We opt to share the appetiser platter to get a taste of a few things. The selection included vegan cheese, grilled tofu, mushroom paté, and cashew cream. The tastes were all different, yet complementary. Our only complaint – we wished there had been more!
For mains we tried the beetroot seitan with potato mash and wild mushroom sauce. If you're looking for something hearty and filling, this will do the trick. Our favourite dish was the spicy tofu on quinoa and sweet potato with tomato and coconut sauce. The heat from the tofu was beautifully paired with the sweet tomato and coconut sauce.
V is also a great place to come for a cup of coffee and a fabulous dessert. There is always a selection of cakes and cupcakes to choose from the display. The vegan cakes on offer are  always very moist and certainly worth a taste. 

Location
V Vegan Restoran
Rataskaevu 12, Tallinn Old Town
www.veganrestoran.ee

Click on the address to see the location.
TEXT KRISTINA LUPP, PHOTOS ANDREI CHERTKOV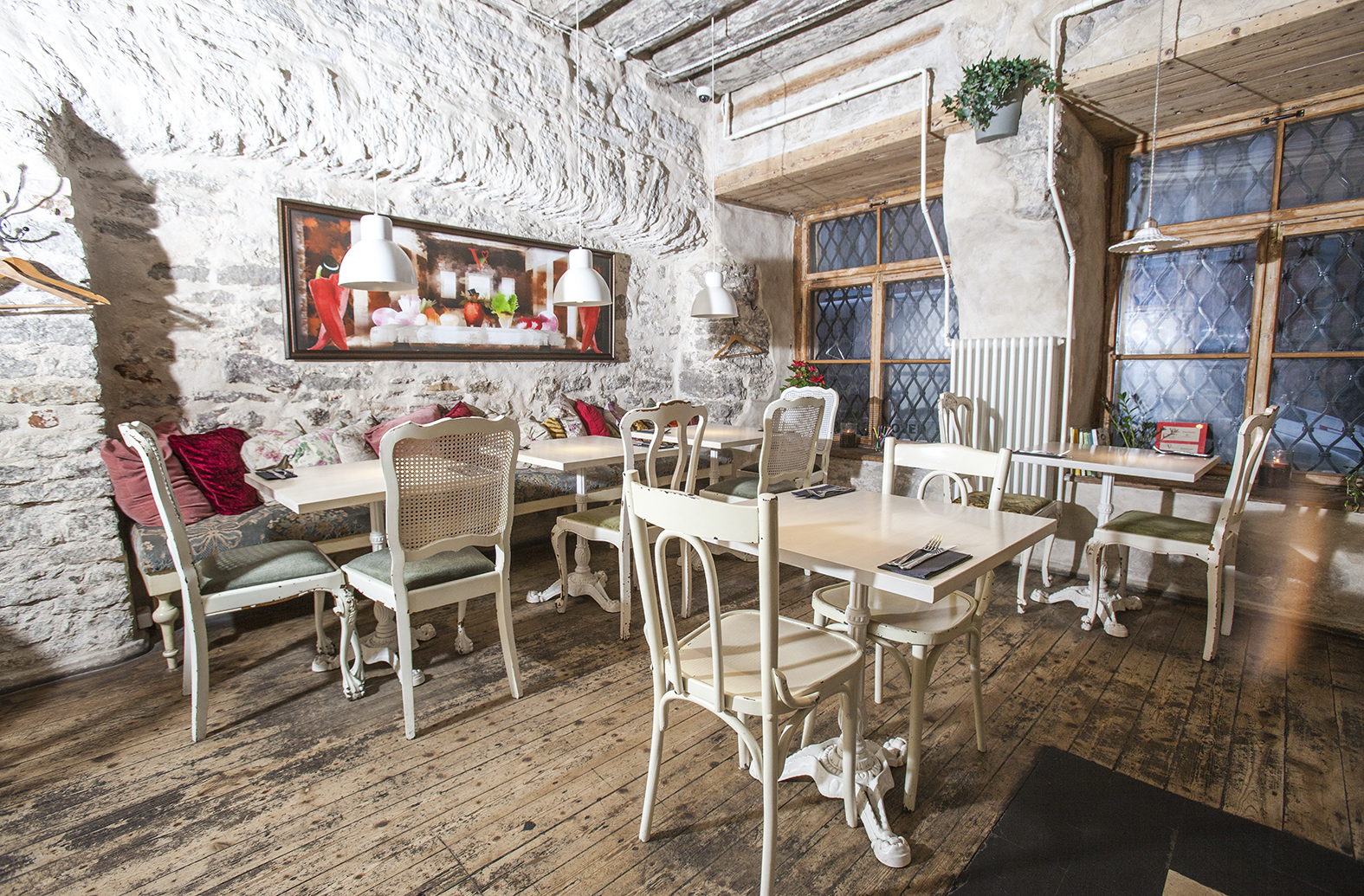 To learn more about this and similar topics