Getting in the culinary holiday spirit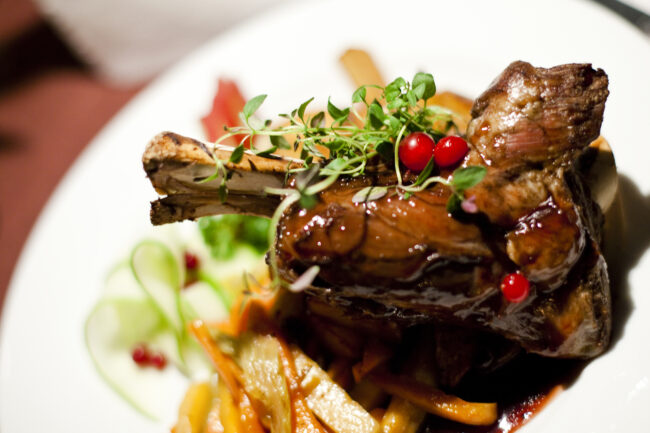 Eat your way through an Estonian Christmas.
You may have heard rumours about what Estonians eat at Christmas, I'll give you a hint, it's starts with blood and ends with sausage. Now before you shake your head, hear me out. They are wonderful and quite different from other blood puddings you may have tried. Traditional Estonian cuisine, in general, uses few spices, and it's probably because they were saving them for the blood sausage. The lovely pepperiness of the sausage in combination with the marjoram is the flavour Christmas, at least here in Estonia.
If you're adventurous and would like to make your own Estonian Christmas feast, here are some of the basics you will need:
* Blood sausage (I like to bake mine with slices of bacon on top. And don't forget to pierce the skin, otherwise they will explode while cooking).
* Lingonberry sauce
* Sauerkraut
* Oven roasted potatoes
* Something pickled, like pumpkin
All of these items you'll be able to find in the grocery store. In fact, you'll probably find dozens of different types of blood sausage – buy a few different types to try, like the ones in lamb casings, or the white sausages (those are made without blood). They even have blood sausage cocktail weiners!
If you're only in Estonia for a few days and don't have time to make dinner, there are many restaurants and hotels serving Estonian Christmas food throughout the season. Here are a few we suggest:
MEKK – for something modern
Suur-Karja 17/19, Tallinn Old Town 
www.tallinnhotels.ee/mekk/

Liisu Juures – for something comforting
Raekoja 13, Tallinn Old Town
www.liisujuures.ee/et
Kuldse Notsu Kõrts – for something traditional
Dunkri 8, Tallinn Old Town
www.hotelstpetersbourg.com/restaurant/golden-piglet-inn/

Leib Resto & Aed – for something local
Uus 31, Tallinn Old Town 
www.leibresto.ee

Click on the address to see the location.
TEXT KRISTINA LUPP, PHOTOS ANDREI CHERTKOV
To learn more about this and similar topics