Gastronomy with a View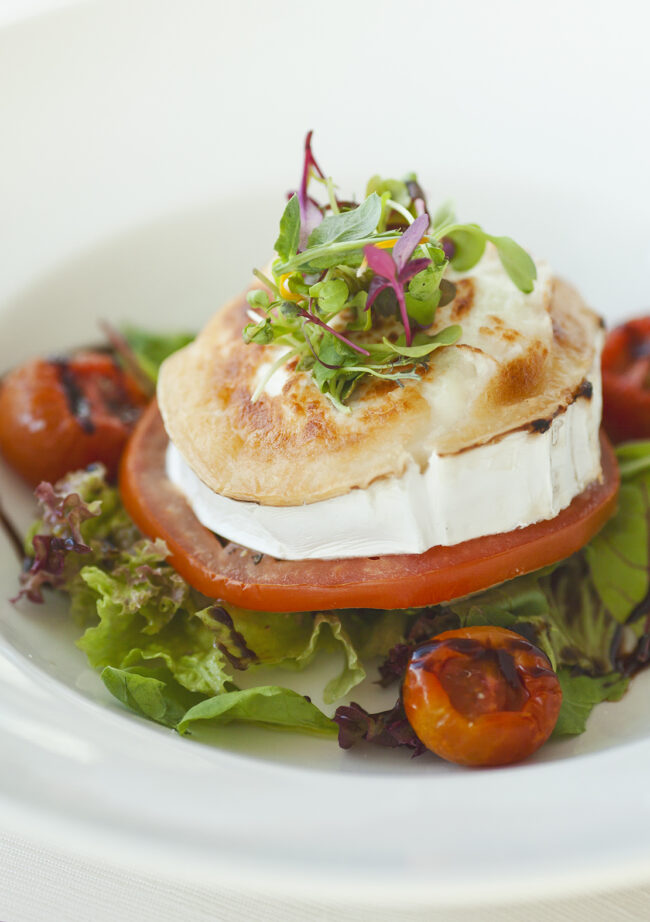 There are vegetarian options available too.
The food at the TV Tower Brasserie & Restaurant uses bold flavours to compete with the magnificent panorama.
The restaurant is located on the 22nd floor of the Tallinn's TV Tower, and you can just imagine the stunning view on a clear day. Chef Priit Toomits has a difficult task, how to draw your attention back to the food. He uses bold flavours, like those found in Asian cuisine, along with seasonal local ingredients to bring your focus back to your plate and give you a truly unique dining experience.
I visited the TV Tower restaurant on a clear summer evening, with the sun setting in the distance and brave people were rappelling from the top of the tower. The restaurant was filled with an international crowd, all there no doubt for the unique dining experience. The menu has something for everyone, including vegetarians. I decided to try some of the fish and seafood dishes. The soft shell crab was served on a bright green plate with melon, fresh salad, and tartar sauce. The flavours blended nicely, as did the colours on the plate to make for a nice, light summery dish. As a main, I tried the glazed cod with salmon cooked sous vide, ginger rice with nori, vegetables and citrus demi glace. The cod arrived covered by a smoke filled bell jar, which the server removed and the small cloud disappeared.
The TV Tower restaurant holds special events throughout the year, like the exclusive Carte Blanche dinner. The dinner comprises of a five course surprise menu paired with different wines, as well a surprise musical programme. Bookings are essential for the event. A ticket costs €50 and includes dinner with wine pairing, entrance to the TV Tower, and access to the exhibits on the 21st floor. The Carte Blanche dinner takes place on the second Tuesday of every month.
During the day, the restaurant offers a café menu along with the a la carte menu. And at the base of the tower a summer grill is open every day from 10.00-19.00, where Chef Toomits is offering a small menu including ribs, chicken, fish and more. Toomits is considered one of Estonia's grill masters.
There is live music on Friday and Saturday nights and TV Tower Jazz takes place every other Thursday.
Location
Tallinna Teletorn Brasserie & Restoran
Kloostrimetsa tee 58 A, Tallinn
The TV Tower is located 10 km from the city centre and 4 km from Pirita marina.
The TV Tower can be reached by bus 34A, 38 and 49 (Teletorni stop), the City Tour bus also stops here.
TEXT KRISTINA LUPP, PHOTOS ANDREI CHERTKOV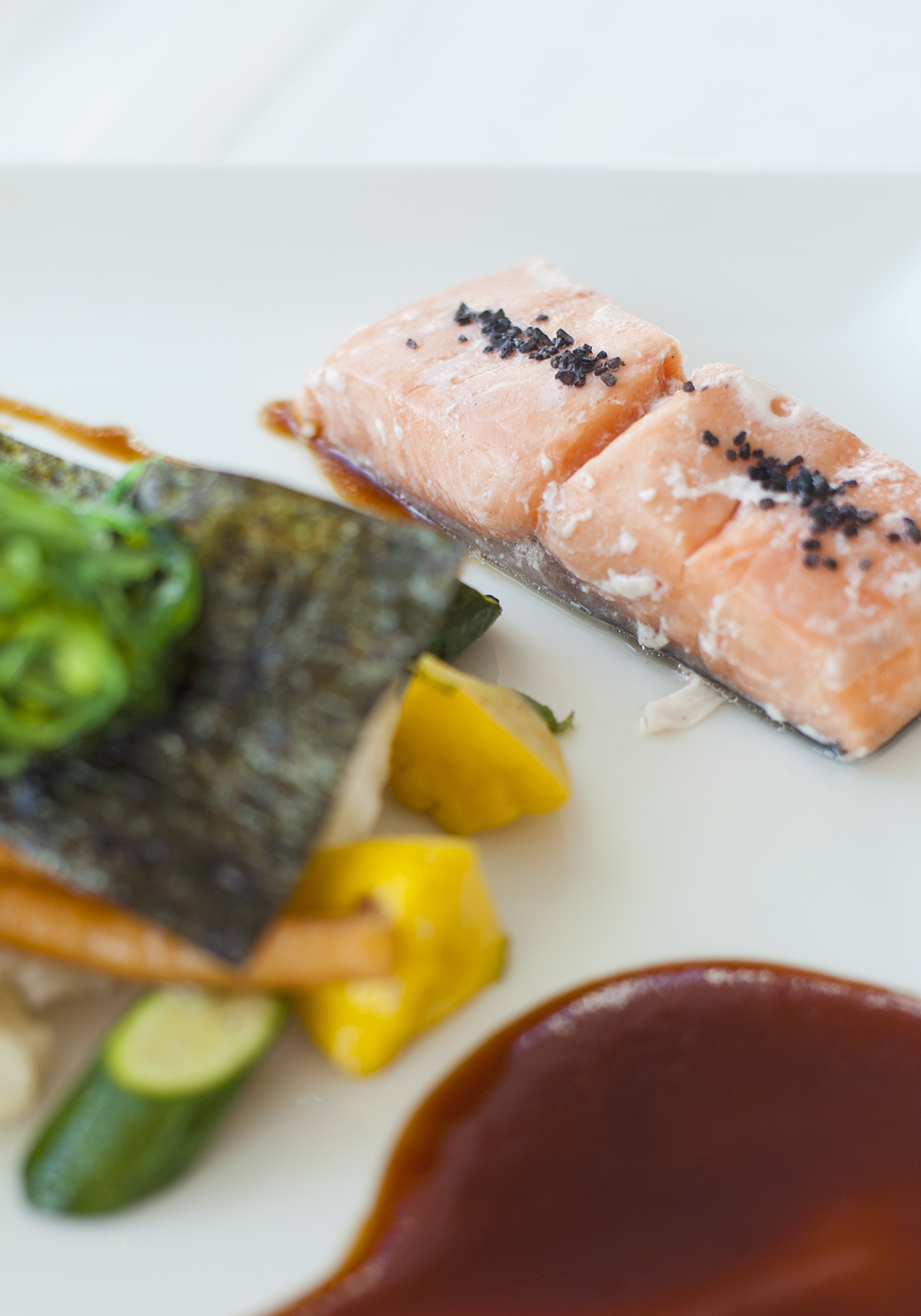 To learn more about this and similar topics