Fun for Everyone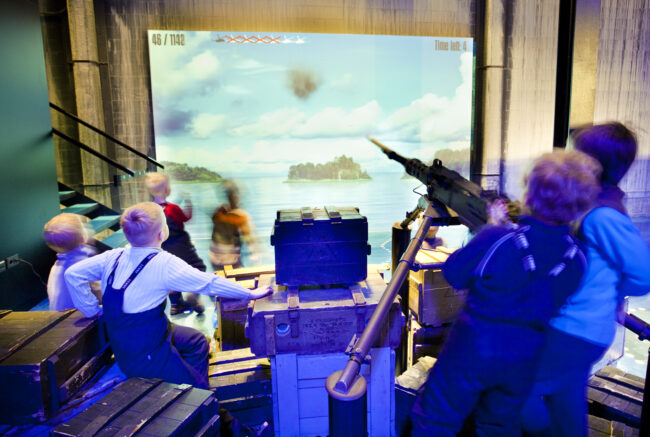 Tallinn is a great city break for the whole family.
A walking tour of the Old Town is fascinating, but perhaps not so much for children. Thankfully there is no shortage of other fun things for the whole family.
Tallinn TV Tower and Botanic Gardens
The TV Tower is just a short bus ride from the city centre. Along the way there are other points of interest like Pirita Convent and the Song Festival Grounds.
The TV Tower stands almost 200 meters above sea level. The viewing platform looks out over Tallinn and Viimsi. On the 22nd floor there is also a restaurant.
Near the tower are the Botanic Gardens, which are accessible with the purchase of a ticket. There is something to see for both young and old. Warm up in the greenhouse where there is a large array of plants.
Kadrioru Park
Kadrioru Park is both lovely in summer and winter. The presidential palace is located here as well as a few art museums. Visit the fountain in front of the Kadrioru Art Museum.
Kadrioru also a large playground. One part is suitable for younger children and the other for older children. Beside the playground is the MiiaMilla Children's Museum, which is most suitable for younger children.
If you get hungry, stop in at Katharinenthal Café. The top floor is a restaurant and the main floor is a café with a great selection of pastries and sweets.
Seaplane Harbour
The Seaplane Harbour is a short taxi ride or slightly longer walk from the city centre. It's an old seaplane hangar that has been turned into a maritime museum. It's a museum that will be fun for the whole family.
Outside there are many old ships that you can visit. You can wander through the icebreaker Suur Tõll. Inside, explore the inside of a submarine.
Many of the exhibits are interactive where you can try shooting down a plane, flying a seaplane or playing with ships in a pool. Until the end of April visit the exhibit Race to the End of the World, about the race to reach the South Pole.
Miiamilla Children's Museum
The children's museum in Kalamaja features different dolls and dollhouses. Outside there are other toys you can play with. The museum also organises different workshops. 
Location
Tallinn TV Tower (Tallinna Teletorn), Kloostrimetsa tee 58a, Tallinn. Busses 34A and 38 from under Viru Keskus,
Teletorn stop.
http://www.teletorn.ee/en

Kadrioru Park. Trams 1 and 3 towards Kadriorg, Kadriorg stop.
http://www.kadriorupark.ee/

Seaplane Harbour (Lennusadam), Vesilennuki tee 6.
http://lennusadam.eu/
Miiamilla Children's Museum (Laste muuseum Miiamilla), Kotzebue 16,
Tallinn. Trams 1 and 2 towards Kopli, Telliskivi stop.
http://linnamuuseum.ee/lastemuuseum/

Click on the address to see the location.
TEKST VENLA RANTANEN, PHOTOS ANDREI CHERTKOV
To learn more about this and similar topics