Fresh pies, always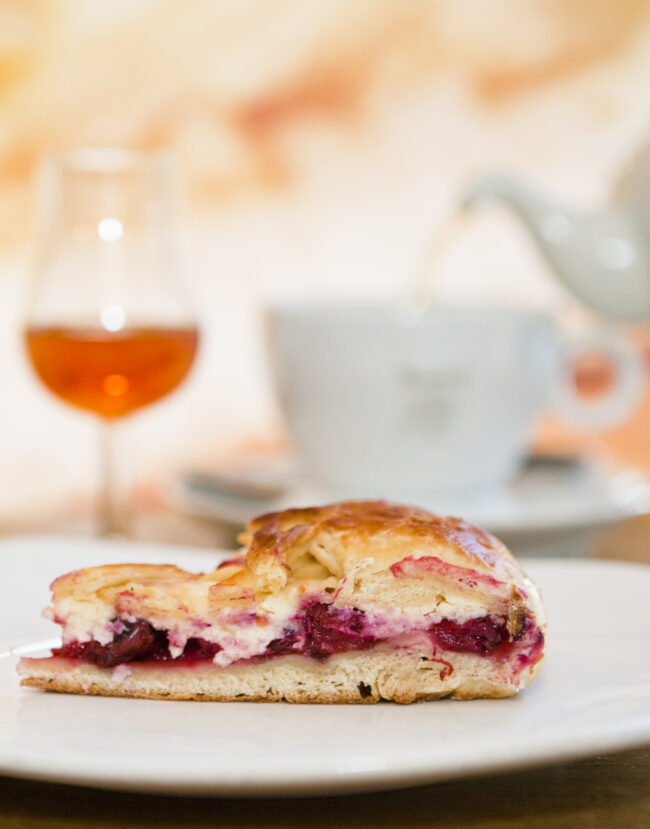 Nikolay continues with their best traditional pies in modern style.
Tallinn's only location of this international chain can be found a short distance between the Viru Keskus shopping centre and Stockmann. The buffet-bar gets its name from cellist Nikolay Peregoudov.
The selection of hot and cold beverages starts with homemade lemonade, which is prepared with sea buckthorn and blueberries.Different coffees and teas and a large assortment of alcoholic beverages will surprise you with their price. A pot of tea for two is only €2.
The pies, which are always made fresh daily, are the reason to visit Nikolay. The selection of salty and sweet pies is seemingly endless. The daily menu can change daily from time to time, but the most popular pies like salmon, or curd cheese with cherry are always on the menu.
The pie is filled with a salmon.The curd cheese pie with cherry is both juicy and tasty.
Besides the pies, you can also order soups, salads, and dumplings.. The clientele of mainly older ladies can be seen enjoying coffee or tea.
Pies can be eaten in the café, where one piece costs 1.50€ to €2.50. A one-kilo pie costs €12.
Location
Bar-Buffet Nikolay, Gonsiori 10, Tallinn
Click on the address to see the location
TEXT MIKKO SAVIKKO, PHOTOS ANDREI CHERTKOV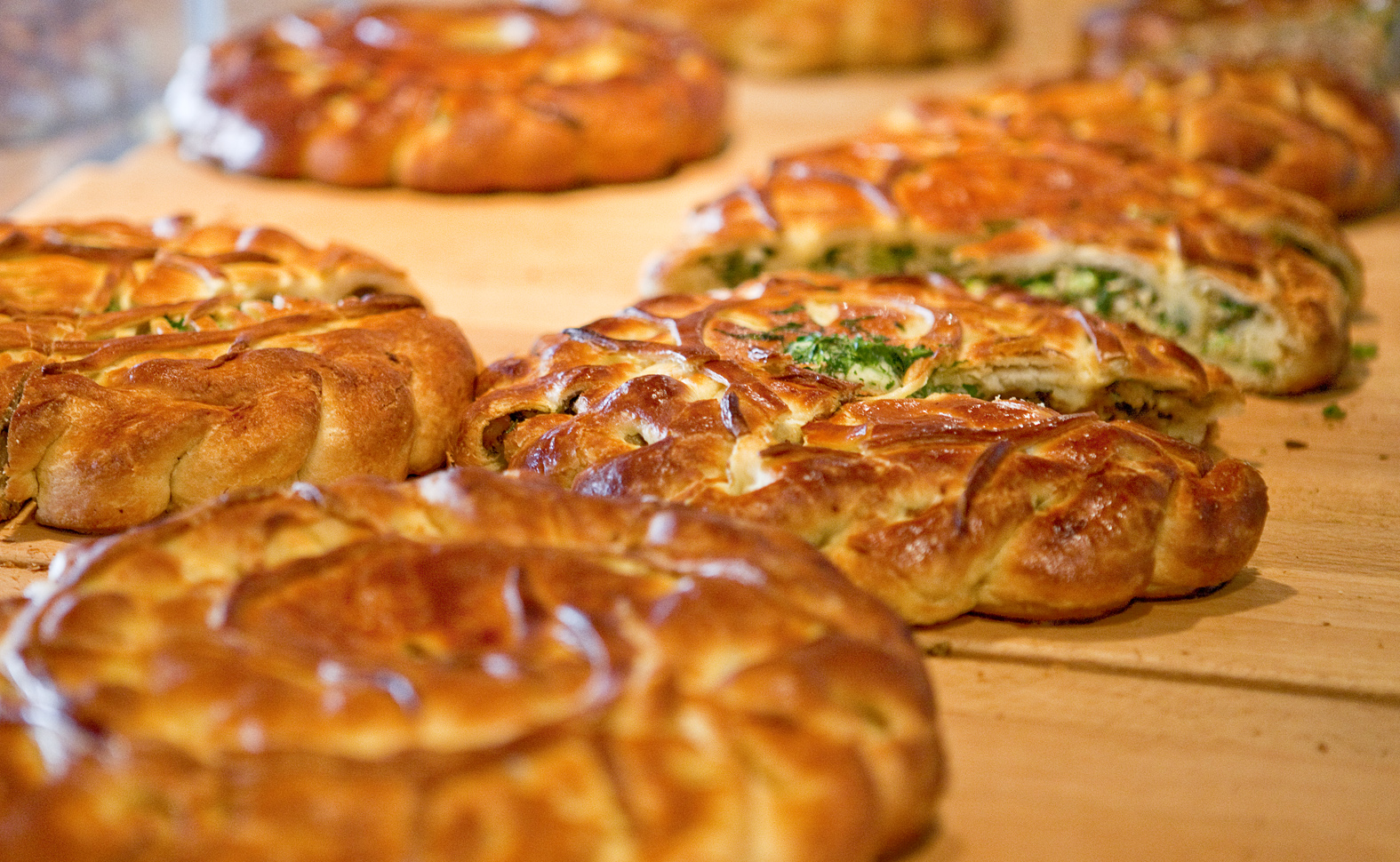 To learn more about this and similar topics