Fresh Food, Italian Style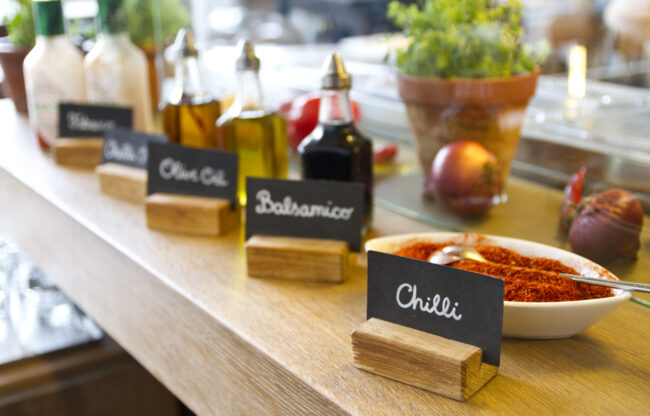 Fresh pasta, pizza and salads made right before your eyes.
Tallinn's love to Italian food has grown so much, that Vapiano has two locations in the city centre. For those that have never been to this worldwide chain restaurant, here is a brief rundown of how it works.
Upon entering, the hostess will provide you with a Vapiano chip card, onto which all purchases are recorded. After your visit, the total on the card is tallied, and then the invoice is paid. The restaurant is divided into different stations: pizza, pasta, salads, and bar. The bar is also the place, where you can order delicious home made desserts, drinks, alcoholic and non, as well as hot beverages like coffee and tea.
It is important to know what you want by the time you make it to the counter. The restaurant can get very busy, especially at lunch and evening peak times. The food is prepared front of guest's eyes and the talented chefs often make multiple dishes as once. The menu remains the same, offering favourite dishes like Pasta Carbonara, Pizza Capriciosa or Caesar salad, but check for Vapiano specials at each of the stations for something a little different.
Everything is made fresh in house, including the pizza dough and eight types of pasta. All of the dishes can be tailored to suit your tastes. If you don't like garlic, it can be left out. Some of the dishes with meat can be made vegetarian, and in some cases, even vegan.
All dishes are available also Take Away, or you can buy fresh pasta to take to home with you to try your own Italian creations.
Location
Vapiano 1, Foorum Shopping Centre, Hobujaama 10.
Vapiano 2, Solaris Shopping Centre, Estonia pst. 9.Tallinn
TEXT KRISTINA LUPP, PHOTOS ANDREI CHERTKOV
To learn more about this and similar topics