Food prices have risen 10% since autumn
Text Mark Taylor
Photo Andrei Chertkov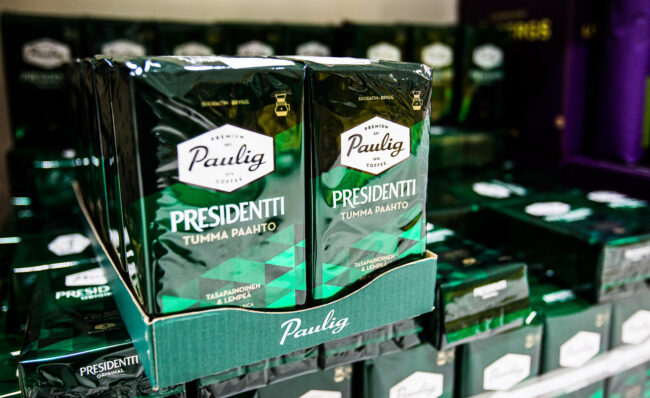 According to the leading supermarkets in Estonia, food prices have risen on average by 10 per cent since the autumn. With some products rising at a much faster rate – for example, coffee, which has risen by as much as 40 per cent in some supermarkets.
According to Rimi spokesperson Katrin Bats, the price of minced meat has risen by 5 per cent, milk and bread by 10 per cent, eggs by 20 per cent, rapseed oil by 20-30 per cent, and coffee by up to 40 per cent.
There is a similar story at Prisma "The price of bread has risen by 5-10 per cent in Prisma. In the case of minced meat, the price has risen by a couple of per cent or so," Kaimo Niitaru, selection and procurement director at Prisma Peremarket.
The price rises have impacted the promotional discounts offered by the supermarkets, with a move away from short-term offers to longer-term discounts on key everyday essentials.
Source ERR
To learn more about this and similar topicsEstonia Food Prices Food Prices Estonia Kaimo Niitaru Katrin Bats Prisma Rimi Supermarket in Estonia