Following in a bear's footsteps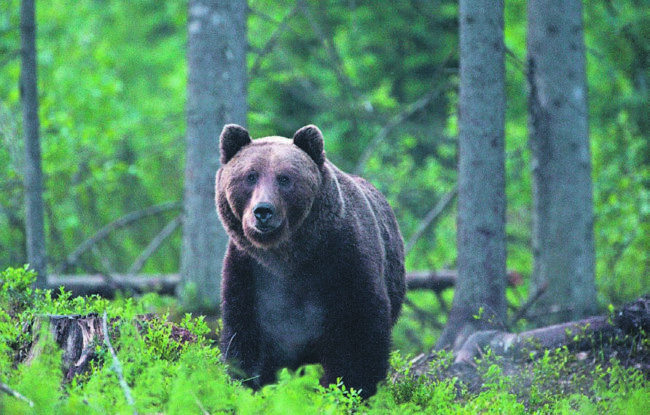 Following in a bear's footsteps
A few dozen companies offer hundreds of small huts for bear watching, and this activity is bringing hundreds of thousands of euros to people in remote areas.
The first company in Estonia to offer bear watching is NaTourEst, located in the Alutaguse area in eastern Estonia. It is estimated that about 700 bears live in Estonia, many of which live in eastern Estonia.
Nature Guide Triin Ivaldi has been working as a bear tour guide for a couple of years now. "We don't just look at bears. We teach visitors about bear habitats, identifying their footprints and droppings, and we even look at a bears' winter habitat," explains Ivaldi.
"Then we go to a small hut where we spend the entire night." These huts have everything: chairs under the windows for bear watching, and beds for resting.
The best season for bear watching is in May and June, when the probability of seeing a bear is very high.
"The bear watching hut is safe, as is walking through the forest. In Estonia bears are hunted, so they are very timid around people," says Ivaldi, reassuringly.
Every year more and more people come to watch bears. Most visitors come from England, but tourists from Germany, Holland, and France are also interested in bear watching.
From the hut you can see many other animals such as wild boar, moose, foxes, martens, and even wolves sometimes.
The most thrilling experience Ivaldi had was one summer evening when a cycling tour group met a bear on the forest trail. The bear stayed calm and watched the group as they watched him, eventually retreating back into the forest.
TEXT: MIKKO VIRTA, IMAGES: NATOUREST, SVEN ZACEK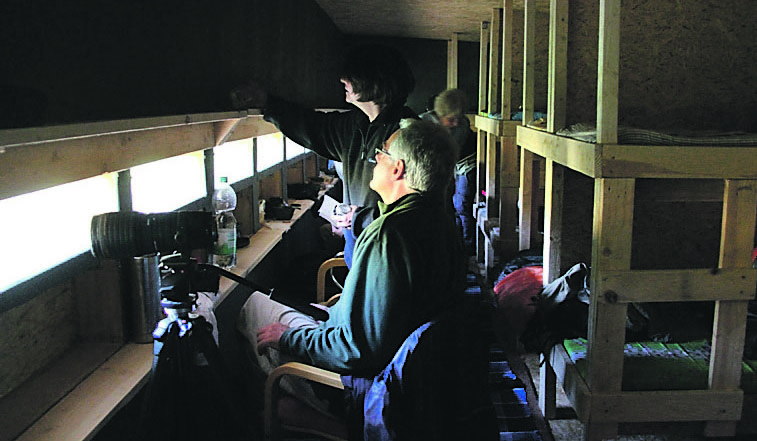 To learn more about this and similar topics