Flavours of India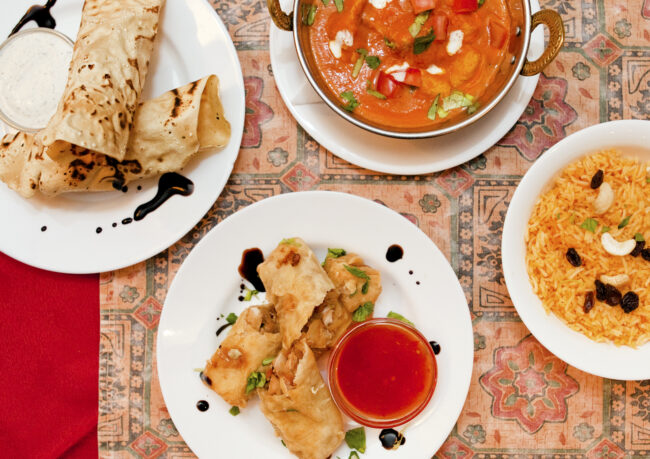 Spice restaurant takes you on a journey through the rich flavours of southern India.
The small cellar restaurant Spice feels more like a post-Soviet bar that is only missing a dance floor in the middle of the room. The decor is nothing special, but that doesn't matter because the most important thing is Spice's wonderful Indian food. The secret, the owner Sabu Olbri is from Kerala and he's always at the restaurant.
Kerala's food is known for its heat, even by Indian standards, and the food at Spice is no exception. But even in the spiciest dishes, flavours like ginger, garlic, coconut and coriander are still clear and not masked by lots of chillies.
When we visited, we tried some of the spiciest dishes on the menu. To start, the chicken pakora tasted just like in India, remarked my dining companion who had just returned from there. For the main course, the pork vindaloo and southern Indian style prawns had a spicy twist.
The food was served together with rice and salad. The flavours persisted until the very last mouthful. Beer was the perfect accompaniment to the food. It's worth mentioning that a 500mL Saku cost €2.50, which for the Old Town is very reasonable. Also surprising was that the prices in the restaurant were pretty reasonable for the Old Town in general. The menu also offered some more European dishes, though the reason to go to Spice is for the Indian food.
Location
Spice, Mündi 4, Tallinn Old Town
http://spicerestoran.ee/indexENG.html
Klikkaa osoitetta, jos haluat nähdä sijainnin kartalla.
TEXT JUKKA ARPONEN, PHOTOS ANDREI CHERTKOV
To learn more about this and similar topics