Fashion in the Old Town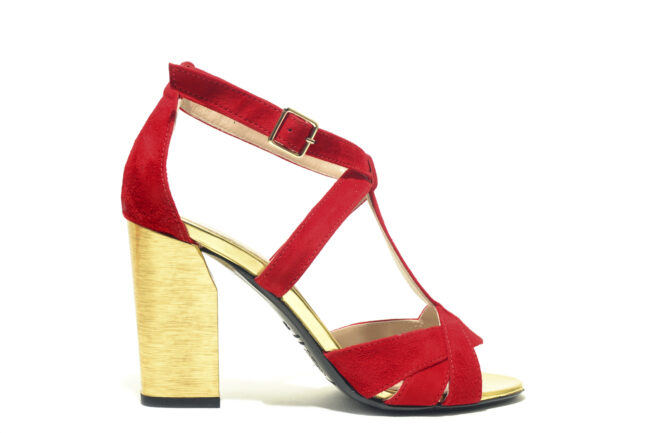 Shopping in Tallinn's Old Town let's you see many of the main sights. You'll also be pleased to know that many shops offer Tax Free shopping and others often offer special discounts.
Let's start at the Viru Gates – Valli Street. At the Villeroy & Boch Boutique (Valli 4) you can find dishes and luxury textiles. Gerry Weber sells women's clothing, as does Taifun.
Now let's go to Pärnu mantee. Estonia's jewellery store Juveel (Pärnu mnt. 8), sells jewellery and silverware. Next – women's clothing at MaxMara and Emporio Armani women's and men's clothing collections, shoes and accessories. Gant (Pärnu mnt. 10) sells men's, women's, and children's clothes, accessories, and home textiles. FREYWILLE has both women's and men's jewellery: tie clips, belts, silk scarves and handkerchiefs. A little further on there is women's clothing at Max & Co.
Just a few steps and we are at Suur-Karja Street. There, Burberry (Suur-Karja 20) has men's and women's clothing, footwear and accessories, as well as a large variety of bags. In the same build- ing you'll find D'Boiss, an exclusive shoe brand created in Tallinn. The shoes are handmade by Italian craftsmen. Opposite is Nude (Suur-Karja 23), which sells everything from Gucci to Ralph Lauren.
There are many interesting streets in between. For example, Jacadi (Väike-Karja 12) is the only children's store in the Old Town. It's a French brand with high quality, elegant and bright clothes, shoes, and toys. Or Alexander Boutique Donna (Müürivahe 24), which also sells many different brands, mainly Italian.Near the Town Hall – Süda Boutique (Suur-Karja 2) sells Mulberry bags and accessories.On the third floor of the same house you will find Estonian designer Kristina Viirpalu's showroom: here you can buy a gorgeous dress or have one sewn. Shiny shoes for women (sizes 34-45) can be found at Vivian Vau (Rataskaevu 2). Owner Vivian Unt imports beautiful Italian leather shoes.
Near Freedom Square – Hugo Boss (Harju 6) sells men's and women's collections, as does MaxMara Weekend. On the same street is a Marina Rinaldi store with elegant Italian women's clothing in sizes (40-62). Persona – Marina Rinaldi's youth collection for women ages 20-35 in sizes 34-60.
On Rüütli Street you will find the well-known Estonian designer Ülle Pohjanheimo's fashion house (Rüütli 28/30). In the same house – men's clothes by Gowri, including suits and shoes, and all the accessories on could possibly need. You can buy them ready-made or order a tailored suit.
Click on the adress to see the location
TEXT JEVGNIA GORSKI, PHOTOS ANDREI CHERTKOV
To learn more about this and similar topics