Fashion designer, PhD.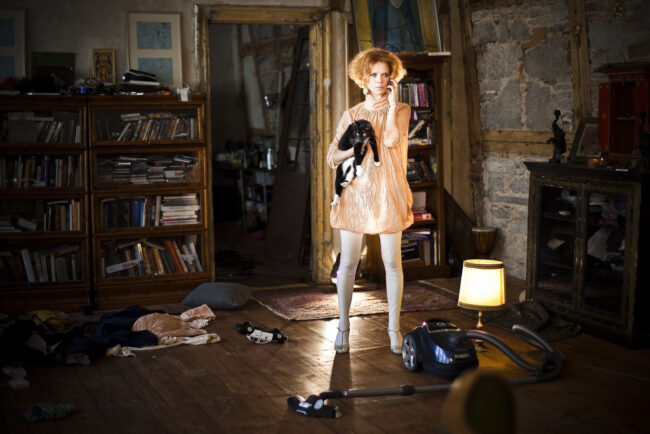 Fashion designer, PhD.
How did you first become interested in fashion design?
I became interested in fashion design at quite a young age. I started sewing my own clothes around the age of 12. Patterns and materials were very interesting to me.
Since 2006 you have been using recycled garments, production leftovers, and other materials in your designs. Where did you first get the idea?
I decided to start using these types of materials because of the negative social impact they were having on the fashion and textile industry environment. There was just no other choice.
What have been some of the challenges in applying this model?
Finding materials has been one of the biggest challenges, as well as working with manufacturers. This model also has considerably higher production costs, and often, I have very complex cuts to work with. Basically, the initial task for the designer is quite different than with traditional design. Explaining the importance of upcycling has proved to be challenging, as well as testing various methods, and their application in the industry.
You recently completed your Ph.D., where in your thesis you talk about applying a similar model to mass fashion production. Can you talk about how you could see this happening in the future?
This is the direction that the fashion and textile industry is moving in, due to the increasing price of raw materials, emerging environmental and waste costs, as well as consumer awareness of the issues and so on. All of the more innovative brands are looking actively to move along this line.
When designing costumes for theatre, how do you become inspired, and how do you choose the materials you will work with? I assume that not all fabrics are suitable…
Theatre is a very creative art form. Its originality lies in the fact that many people are working together towards a common goal. Teamwork. Each new community inspires me in a new way. The choice of materials is always followed by the idea and then the style choices. But at the same time, someone has already used all of the material that I use. Working with old costumes, a surplus of stock, used clothes and similar materials is already in itself very inspired and developmental. It's hard to think of anything more enjoyable than figuring out how to unravel a 60-year-old theatre costume to transform it into something new.
What have been some of the biggest challenges in costume design? You design costumes for both film and theatre, is one more difficult than the other?
All creative work is pure pleasure. The process is always different and because of that it's hard for me to say which is more difficult. Film has an end, but the theatre lives on…
How is your new collection coming along?
For the past year I have been working with applying upcycling methods to mass production. Therefor, I have not been working actively on my own collection. At the moment however, I am working on a new collection using a large production method and it will be ready for viewing in the next few months.
TEXT KRISTINA LUPP PHOTOS REET AUS FASHION, RENEE ALTROV
To learn more about this and similar topics