FANCY PANTS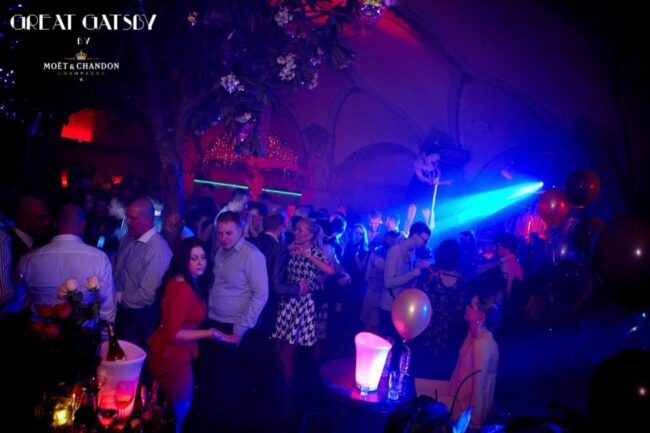 This month, The Baltic Guide takes a look at the bars in Tallinn where you can dress up to the nines, clink Champagne glasses, and impress any fellow-traveller. Come with us, on a journey through time, space, and luxury.
Vabaduse Väljak 10, Tallinn Old Town 
Wabadus used to be known as Cafe Moscow, and is a long-time fixture of Vabaduse Väljak (Freedom Square). Inside, the 1970s feel, much-loved by customers, continues, while it's possible on the lower floor to recline in very comfy soft chairs and people-watch through the full- length windows that offer the best possible view onto the square.
The menu has a selection of some good café classics and the opening hours have sometimes seemed arbitrary, but if you're willing to look past the bar's idiosyncrasies you'll find a cosy, relaxed, yet sophisticated experience with which to start your night out.
Deja Vu has long been a favourite of Tallinn's Russian-speaking community, perhaps due to its decor, which is certainly unsubtle, with murky black and dark brown wood mingling with red upholstery. There is a smoking room upstairs that looks like Liberace's boudoir, for people to use if they want a water pipe, and all the usual flavours are available.
Downstairs, musical performances and fashion shows are regularly held, many of which are by up-and-coming artists and designers. The food is among the best that you will find in the reasonable price bracket, and the bar's chefs offer a comprehensive restaurant menu alongside a sizeable sushi card.
Though this well-run bar is frequented by the high-fashion and big-business set, and may be a bit too glitzy for the hipster in your life, if you enjoy the atmosphere, it's among the best places to grab adrinkandabitetoeatinthe Old Town. Remember to reserve a table if you're going in on a Friday or Saturday, as it's incredibly popular. Sit back, relax, and you'll want to come to Deja Vu all over again.
Klubi Teater is, as the name suggests, a club in a theatre. Sitting next to the Russan Theatre (Vene Teater) and looking across at Vabaduse Valjak, the club is a last-days-of-Rome hymn to decadence. If you have a business client from Finland or Russia who wants to sample Tallinn's good life, or you just have a wish to dance around trees while the best-looking dancing showgirls in town do their thing on plinths, this is the place for you.
The bar-staff are fast and efficient, even the security guards are polite, and though this author suspected he would feel excluded from the party atmosphere, the whole experience is, thrillingly, quite inclusive. Wear a shirt if you're a man, a nice dress if you're a woman, and you'll be totally fine.
Perhaps the greatest thing about Klubi Teater is that it's a nightclub that welcomes people. Though it has a reputation as a "Russian club", all nationalities mix without any trouble.
The night I was there, I decided to buy a VIP ticket, to see what the smaller room was like. What impressed me most was that the VIP room was spacious and pleasant, but the main room, unlike in rival club Vabank, was equally nice to drink and dance in.
I encountered a problem with a young man wearing a bowtie and an attitude problem, who tried to convince me the VIP room was for his employer's company party only. Impressively, the security guard earned my respect by, rather than following the money, apologising to me and telling me to enjoy the room. This was a fantastic customer-service experience where I had not expected it.
To learn more about this and similar topics