Facial Awakening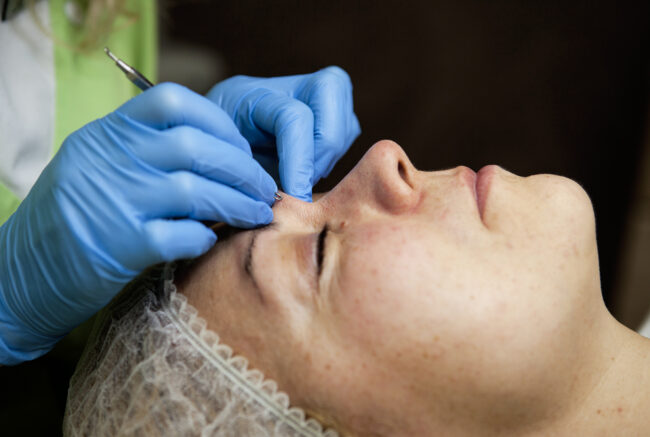 After a cold and windy winter, the skin on your face can be in a terrible state. Small wrinkles are more visible, the skin is dry, and may even be suffering from a breakout.
March is the best time to start with a spring facial treatment. A chemical peel is a good start. It's great for both young and old, and will give your tired winter skin the freshening up it needs without needles.
You can have a chemical peel done in a salon. The peeling is not done with a machine, but by a cosmetologist. The peeling begins with a careful cleansing of the skin, which is followed by many other steps.
After the peeling, you should avoid the sauna and the spa for three days. At the same time, don't just sit at home either. A chemical peel doesn't break the skin so you can wear makeup right away.
A chemical peel is also important before an aesthetic beauty procedure. For example, for different fillers the skin must be properly cleaned beforehand.
Depending on the state of your skin, the procedure lasts anywhere from 1-1.5 hours. If it's your first time and skin is quite flawed, it's worth doing a longer peel. Most important is the aftercare at home: facial cleansing, moisturising, and proper nourishment.
TEXT SILJA HURSKAINEN, PHOTOS ANDREI CHERTKOV
To learn more about this and similar topics