Exhibition -"A Book Designer's Studio. Jüri Kaarma and Late Soviet Graphic Design" has opened at EDTM in Tallinn
Text Mark Taylor
Photos Evert Palmets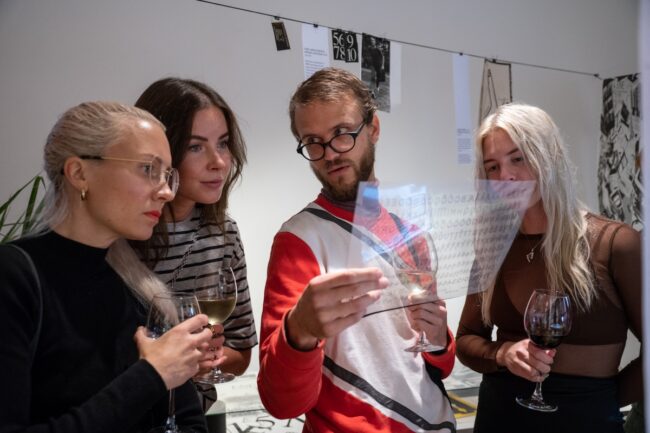 Yesterday a new exhibition opened at the Estonian Museum of Applied Art (EDTM). The exhibition, "A Book Designer's Studio. Jüri Kaarma and Late Soviet Graphic Design" offers a glimpse into the material reality of graphic design history, which is today mostly forgotten.
"Nowadays, graphic design is with us at every turn, and everyone is a graphic designer. Taking and editing photos, selecting fonts and colours, making collages, designing and printing used to be exclusive pursuits, requiring time, special skills and collective effort. With the digital revolution, they have become routine procedures for anyone with a computer," explained Maria Muuk, the curator of the exhibition.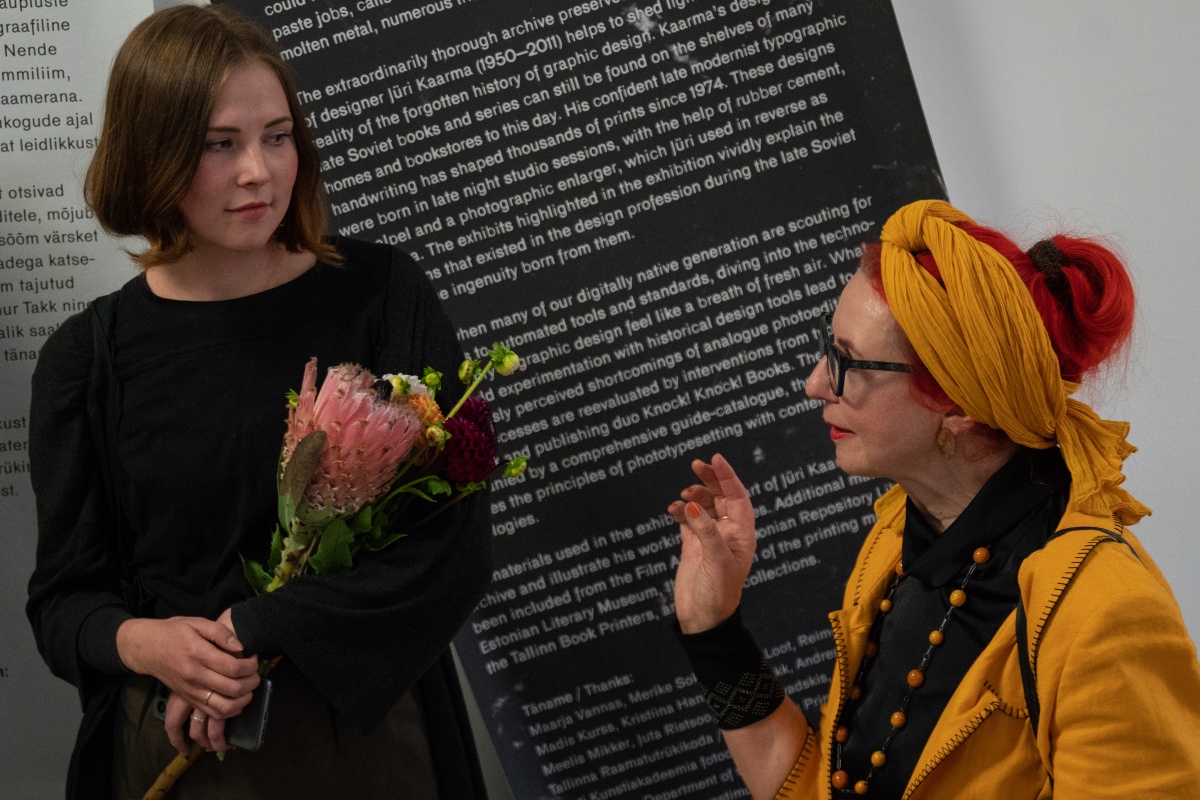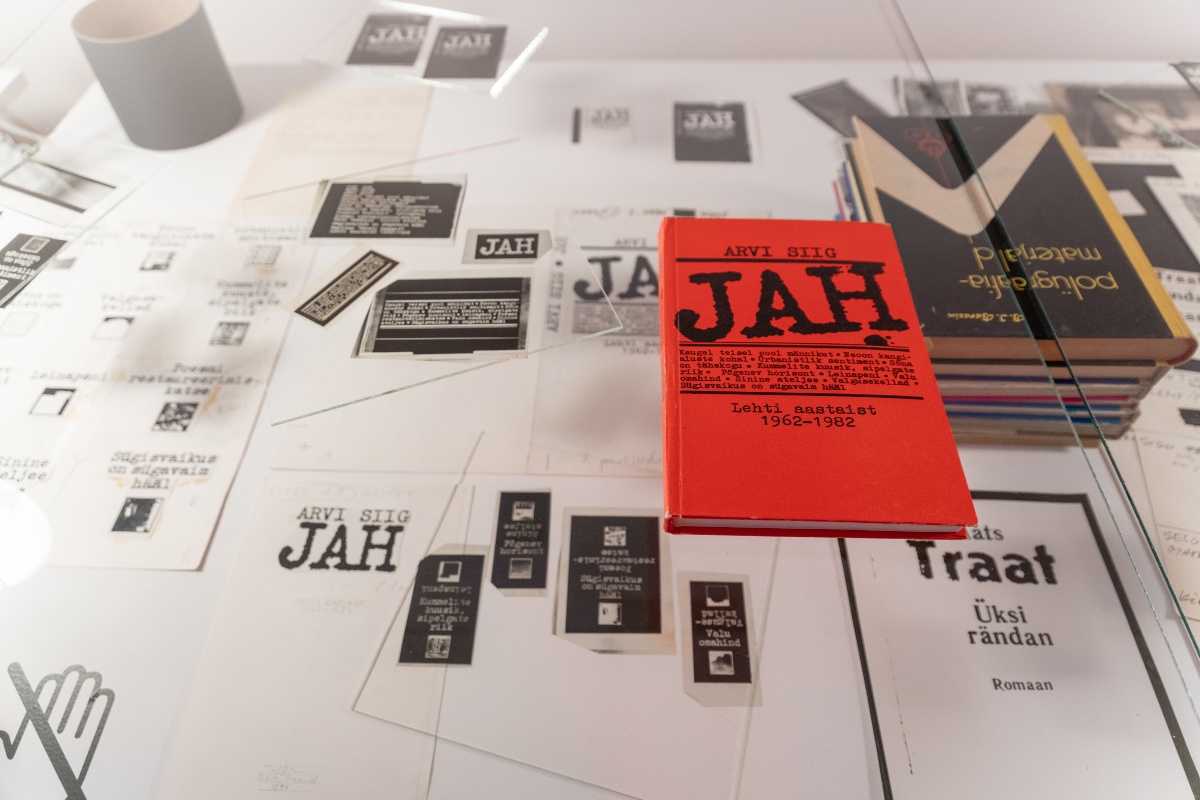 Just a few decades ago, even the simplest design shot could mean several hours in a photo lab, microscopic cut-and-paste jobs, calls and letters to the publishing house and printing house, 300-degree molten metal, numerous proofs and wild consumption of materials.
"However, young designers or users of digital design tools no longer remember this recent history, and not much research or preservation has been done, especially in the Soviet context," notes Muuk. "The exhibition takes the first steps to rediscover, understand and rethink this heritage in today's context, to allow a better appreciation of the achievements of design history – or indeed to perceive as such even the most everyday prints and designs born as a result of a highly collective effort."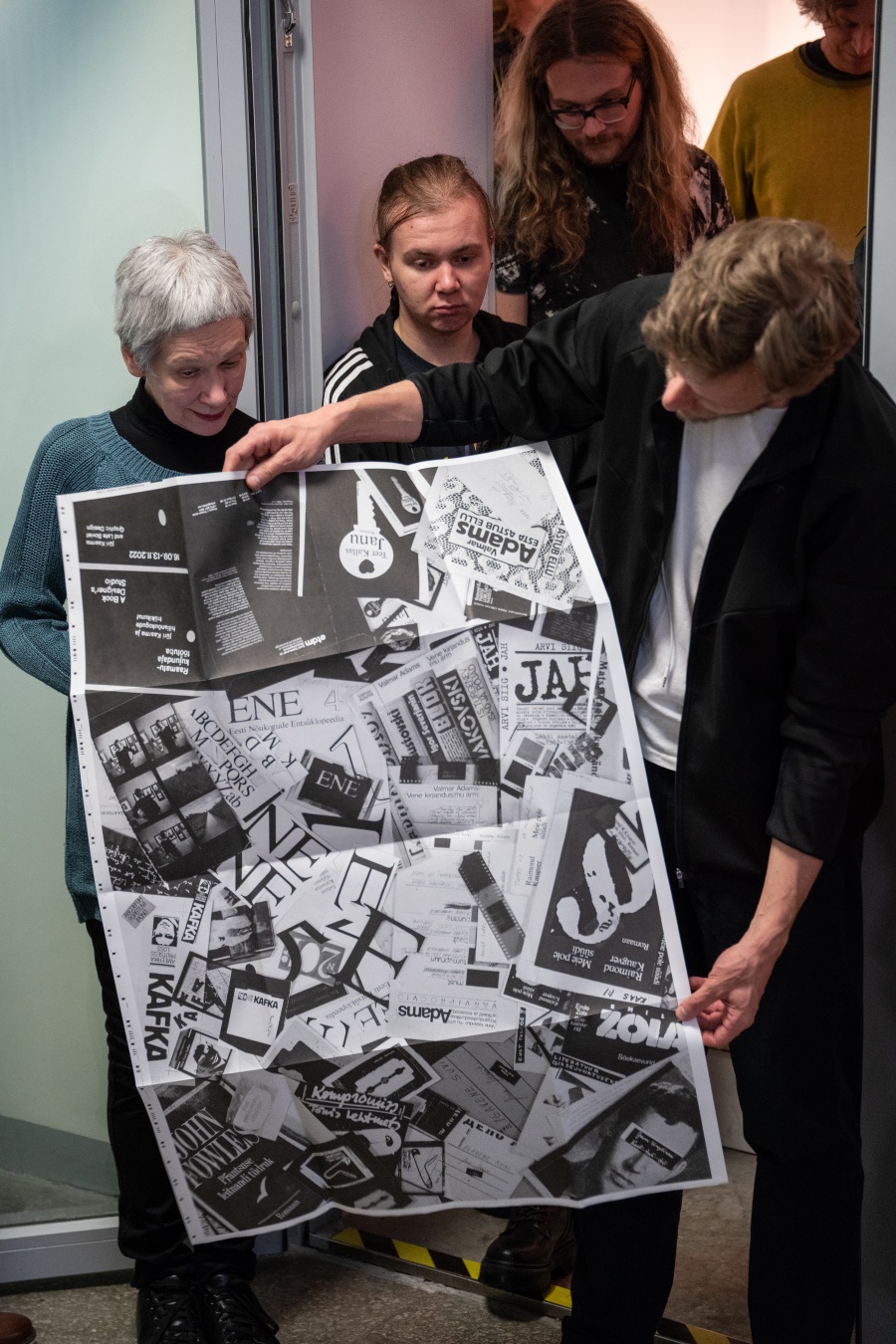 The authors of the exhibition, Maria Muuk, Anna Kaarma, Aadam Kaarma and Eve Kask, created the exhibition based on the rare and comprehensive process archive preserved in Jüri Kaarma's (1950–2011) apartment studio in Lasnamäe.
Jüri Kaarma has become known, for example, as the author of designs for Vikerkaar magazine, Loomingu Raamatukogu and encyclopedias. His confident late modernist typographic handwriting has shaped thousands of prints since 1974. Their designs were born in late-night studio sessions, with the help of rubber glue, a scalpel and a photo enlarger, which Jüri used as an upside-down camera. The exhibits highlighted in the exhibition vividly explain the restrictions that existed in the design profession during the late Soviet era and the ingenuity born within them.
At a time when many of the current digital-obsessed generation are yearning for alternatives to automated tools and standards, diving into the technological history of graphic design is a breath of fresh air. The exhibition raises the question of what results experimenting with historical design tools could lead to today.
The exhibition will also be accompanied by a programme of events that you can learn more about on the museum's official site here.
The exhibition, "A Book Designer's Studio. Jüri Kaarma and Late Soviet Graphic Design" will be on display in the Staircase Gallery at the Estonian Museum of Applied Art (EDTM) in Tallinn until November 13.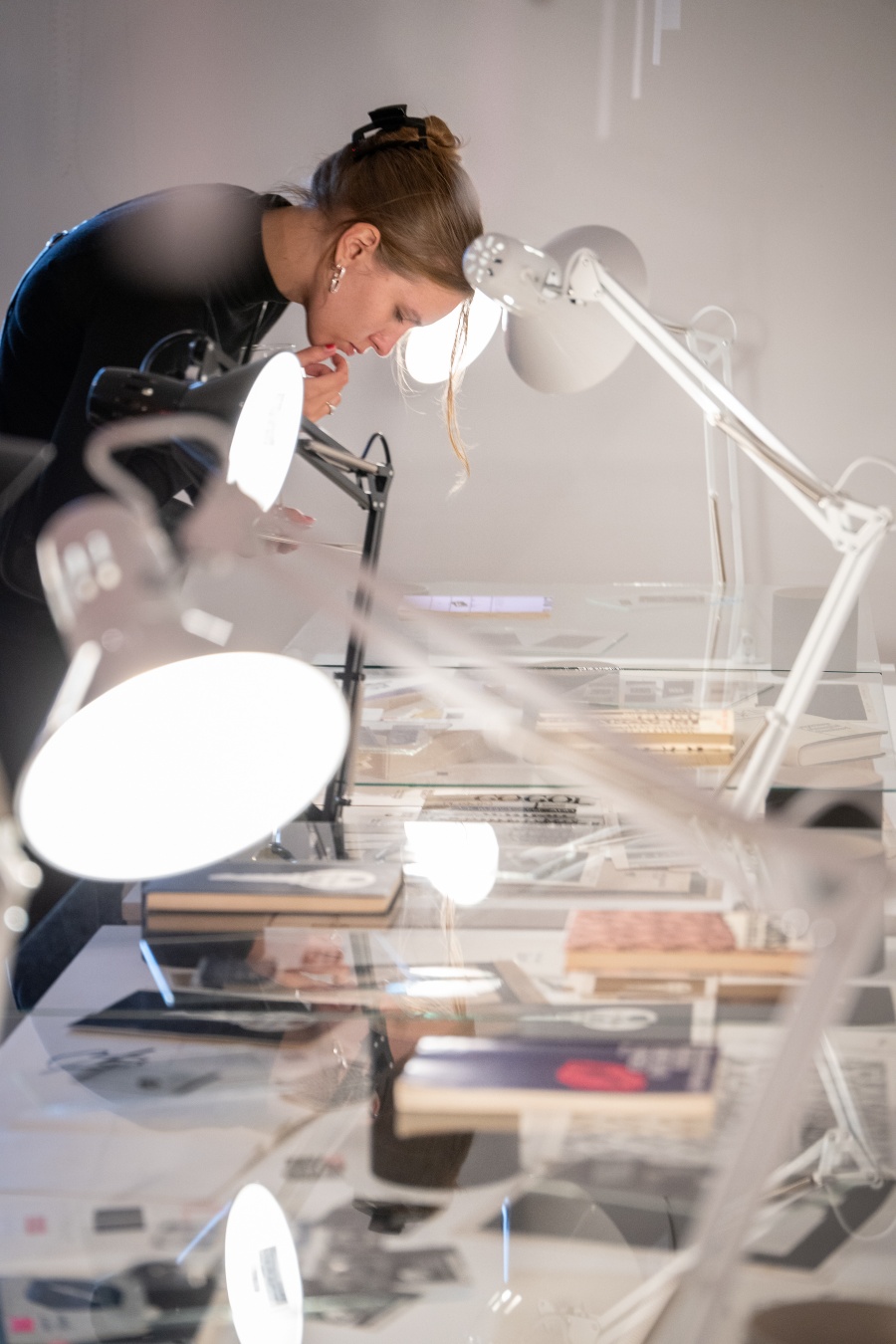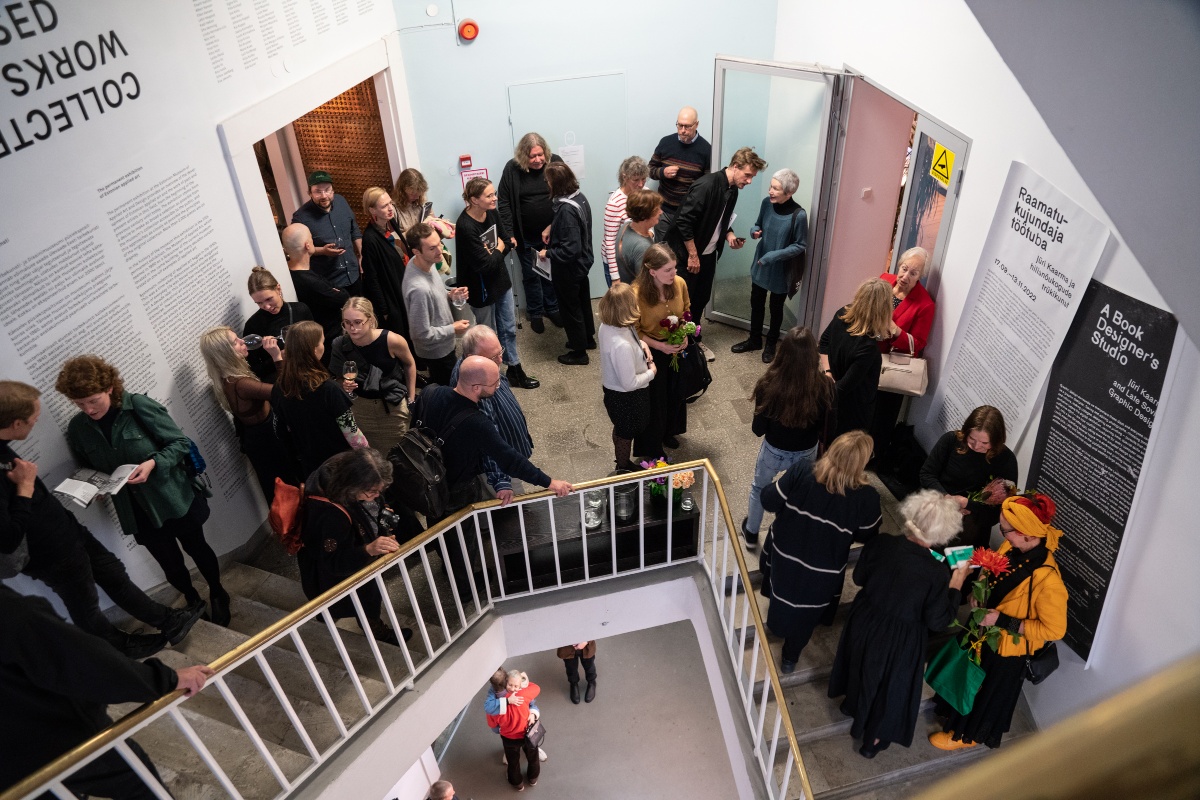 To learn more about this and similar topicsDesign EDTM Estonian Museum of Applied Art Graphic Design Jüri Kaarma Soviet Design Soviet Graphic Design Tallinn