Estonia's new coalition government to make education mandatory up to 18 years of age
Text Mark Taylor
Photo Andrei Chertkov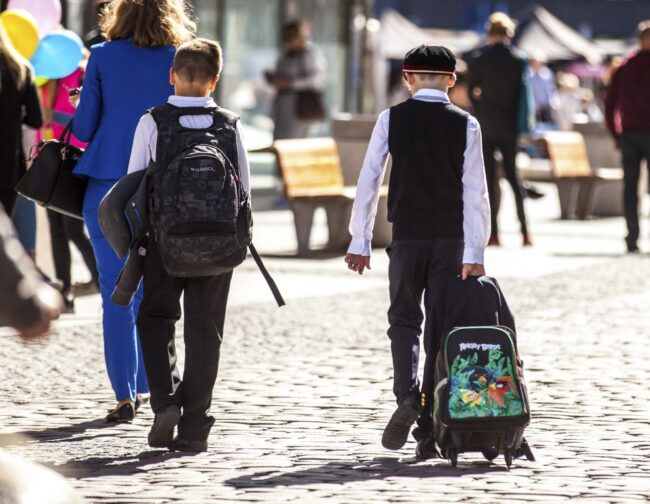 The incoming coalition government (Reform, SDE and Eesti 200) have announced that they would make education compulsory up to the age of 18. Currently in Estonia, education is only mandatory up to 16 years of age. The proposed change would make it compulsory to attend a gymnasium or vocational school until the age of 18. The change could come into effect as soon as 2024.
On Friday, at the end of the second week of coalition negotiations, Prime Minister and leader of the Reform party, Kaja Kallas, said the policy change would affect around 2000 pupils (mostly boys) per year.
"We specifically stated that those who enter the 9th grade in 2024. Their obligation would not end in the 9th grade, but would continue beyond basic school until they turn 18, or until they acquire a profession," explained Kallas.
"The point being that we are clear that nowadays, even a bachelor's degree is sometimes insufficient, and certainly many problems arise with just a basic education," she continued.
Despite a higher number of pupils, it is not expected to raise costs for the education system, as vocational schools and gymnasiums are not at capacity. The coalition also announced that it would raise teachers' salaries to 120 per cent of the national average salary within 4 years.
Estonia is currently ranked 1st in the prestigious PISA rankings on education. However, the change is expected to do more than increase educational attainment in the country, but to improve other aspects of society such as public health and life expectancy.
Source ERR
To learn more about this and similar topicsEstonian Education Estonian Education System Estonia PISA Gymnasium Kaja Kallas PISA Rankings School Age Estonia Vocational School