Estonia's National Museum connects the past with the present
Text Mark Taylor
Photos Berta Vosman, Estonia's National Museum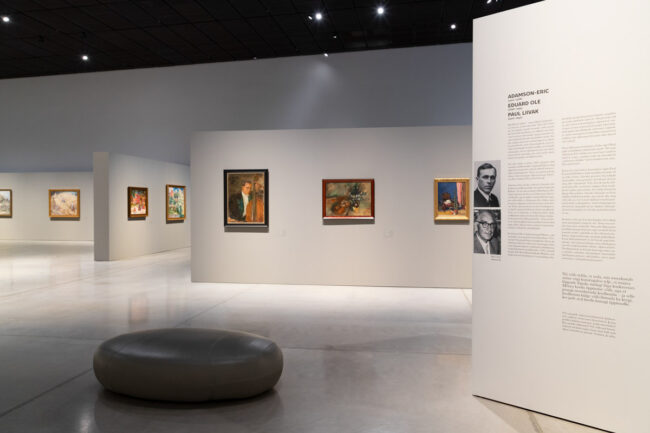 Enn Kunila's collection highlights the 'Golden Era' of Estonian art.
Eesti Rahva Museum (Estonian National Museum) is a museum that connects Estonia's past with its present. The site transforming from an old Soviet military base with undetonated munitions still in the ground to a state-of-the-art, internationally award-winning museum.
"We are not only a museum. Theatre performances, concerts, book launches, and other events take place here," explains Illari Lään, Head of Public and International Relations, at the museum. The museum encapsulates the modern and the old in one building, something you will see on your journey around the museum is engrained in Estonian society and the country too.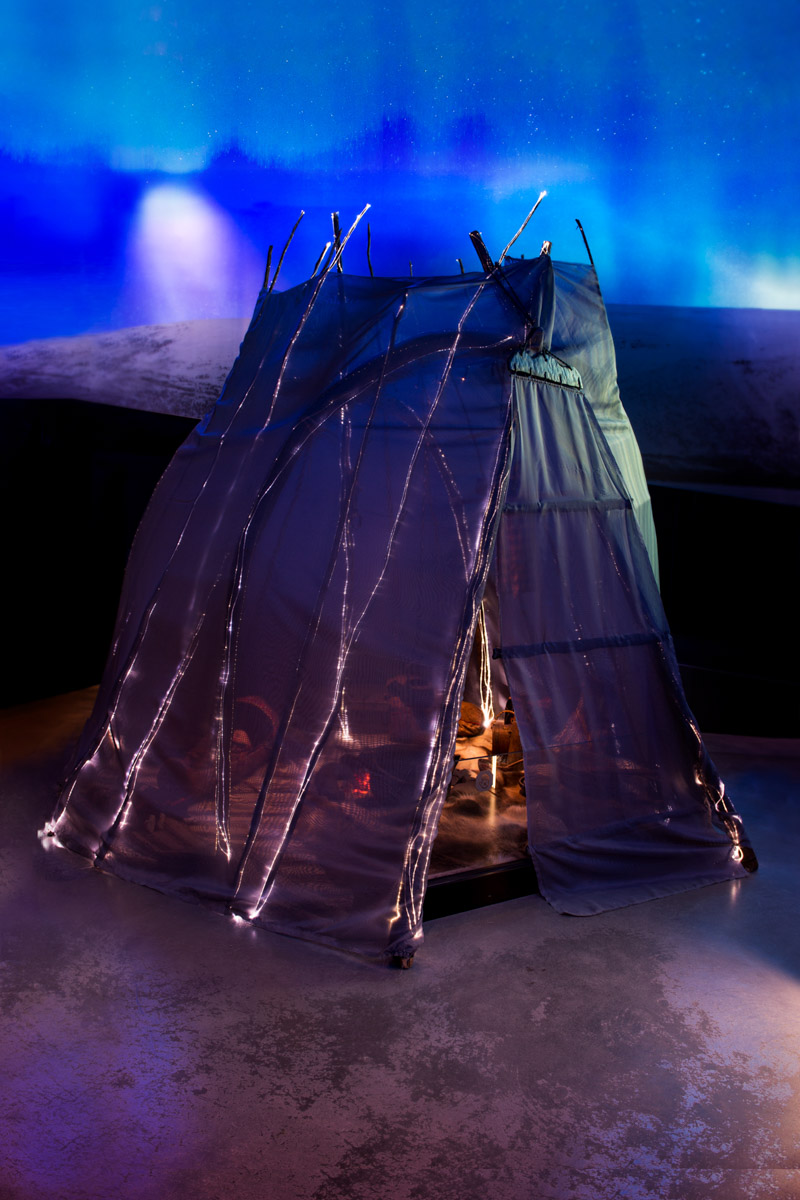 Permanent Exhibitions
The exhibition "Encounters" takes you on a journey in time from this century all the way back to the stoneage. "We do not show our visitors our success stories (Olympic Winners, Authors, etc), but pass on the stories of simple ordinary people and how they survived different time periods," Lään points out.
This exhibition includes Estonia's first ever flag, along with the stories of the students who not only created it, but those more than 60 years later who carefully hid it from soviet forces.
The other permanent exhibition ""Echo of the Urals" takes visitors beyond the borders of modern day Estonia to learn about other Finno-Ugric peoples (those from the same language group). To learn about their lives and cultures. In the exhibition, you will be able to see what it was like to live in a Sámi house, go to a Karelian Sauna and much more.
You will, however, need to pay special attention as you go around this internationally award-winning exhibition, as you will need to enter a special code to get out.
Temporary Exhibitions
"Beauty of Colours. Golden Age of Estonian Art" showcases the best in early 20th-century art from the collection of famous Estonian art collector Enn Kunila, a period often referred to as the golden age of art in Estonia. As Lään explains, "the most famous names in Estonian art are represented in this exhibition." This includes the likes of Konrad Mägi, Ants Laikmaa, and Nikolai Triik. Some of the paintings are also being exhibited to the public for the very first time. The exhibition is open till October 8.
The other main temporary exhibition "Universe of the Farmyard: Creators of Southern Estonia" takes visitors on a journey to South Estonia through the artworks of around 50 artists from the area. These include Karl Pärsimägi, Konstantin Süvalo, Jaan Vahtra, and Eduard Rüga. The exhibition is open until August 21.
Don't be surprised to come across smaller mini exhibitions around hidden little corners in the museum. Currently, you will find one on hand-made wooden canoes, as well as tattoos from the soviet era. "In soviet time, getting a tattoo wasn't something that was really allowed or accepted in society, but if you had free will and still wanted, you got." Little mini exhibitions like this really showcase the museum's ethos to share the lives of ordinary people.
Eesti Rahva Museum is also quite famous for its smart ticket system that can change the texts in the smart displays to your chosen language. These include Finnish, English, Estonian, Russian, and others. You can also save certain topics to read more when you get home.
Tickets for the entire museum cost 14 for adults and 10 euros for seniors and students. It is also possible to buy cheaper tickets for single exhibitions.
Estonian National Museum, Muuseumi tee 2, Tartu.
Tartu is also home to 3 Michelin Guide recommended restaurants
Earlier this summer, three restaurants in Tartu were recognised in Estonia's first ever Michelin Guide. These are:
Restaurant Hõlm – which uses recipes from author Lydia Grünmann Holm's 1925-26 recipe book.

Restaurant Fii – which takes the best flavours of Scandiviaian cuisine.

Restaurant Joyce – which can be found in the V Spa & Conference Centre.
To learn more about this and similar topicsCar-Free Avenue Echo of the Urals Eesti Rahva Museum Estonian National Museum Illari Lään Michelin Guide Restaurant Fii Restaurant Hõlm