Estonian residents are travelling as much as five years ago
Text Mark Taylor
Photo Anastasiia Ruan / Unsplash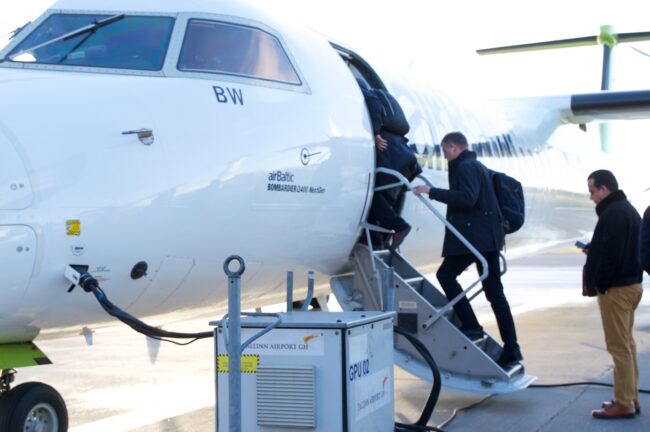 In the second quarter of 2022, Estonian residents travelled much more than in the second quarter of last year. The number of domestic trips grew by 45% and the number of outbound (foreign) trips by 319%. People are now travelling as much as they did back in 2017.
The increase in the number of trips of Estonian residents in the second quarter was primarily due to the low reference base of last year.
"According to the survey on the travelling of Estonian residents, 2018 and 2019 were the busiest years for travelling in the last decade. Travelling was drastically curbed by the coronavirus pandemic, but there are now signs of recovery. The number of trips made this year is still below the level of the record years, but it is comparable to the figures of the period before that," explained Epp Remmelg, an analyst at Statistics Estonia.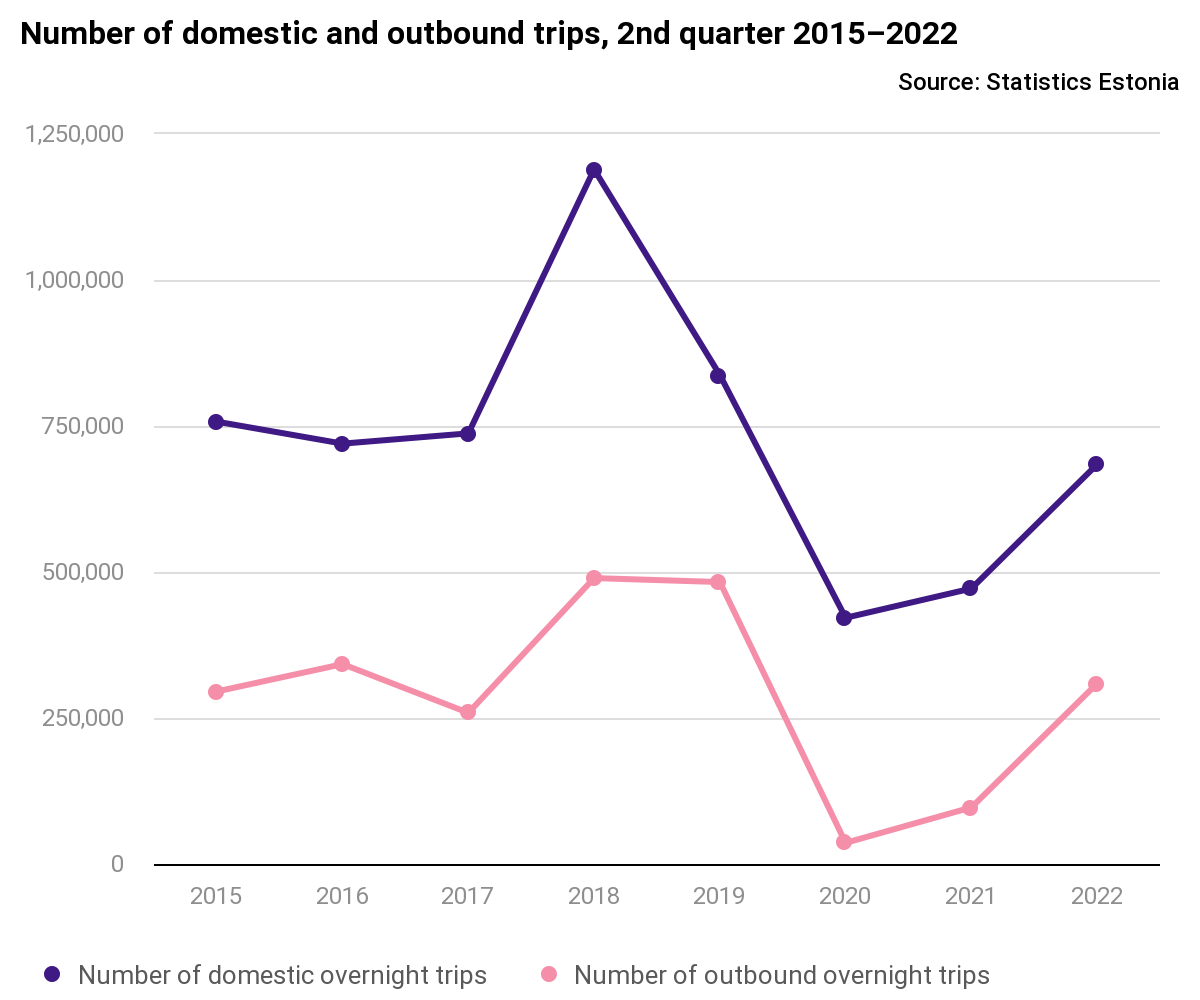 During the pandemic, the number of business trips and visits to friends dropped to a minimum, but there is now an increase in these types of trips. In the second quarter, there were 57,000 outbound business trips, which is similar to the second quarter of 2017.
"There has been a sharp upturn in the number of trips made by Estonian residents to visit friends and family abroad, which they had postponed for years. In the second quarter, Estonian residents spent a total of 515,000 nights abroad staying with friends or relatives, which is virtually the same as in the second quarter of 2019," said Remmelg.
In the second quarter, the average total expenditure on an outbound overnight trip was 944 euros per person, which is a quarter more than in 2019.
As before the pandemic, many people are travelling to nearby countries: Latvia (34,000 trips in the second quarter), Finland (29,000 trips) and Sweden (23,000 trips). Italy and Turkey were also among the most popular foreign destinations. Travel to Russia, on the other hand, has almost completely stopped.
"In the second quarter, the number of domestic trips was primarily boosted by visits to friends and relatives (which doubled), and by the steady rise in the number of business trips," said Remmelg.
To learn more about this and similar topicsDomestic Trip Estonia Finland Foreign Trip Latvia Statistics Estonia Travel