Estonian food, as it once was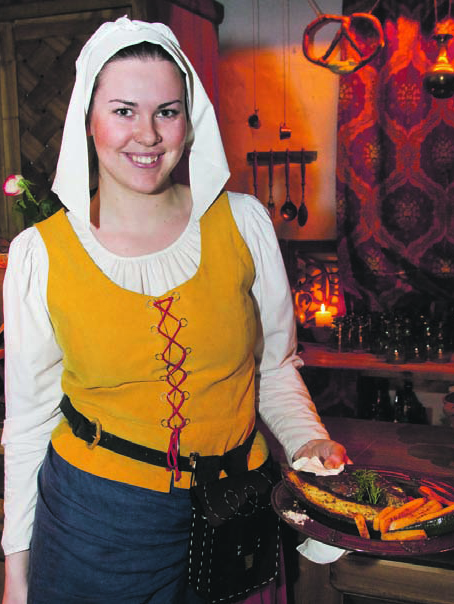 Estonian food, as it once was
This is a good thing because the restaurant is meant to have a baroque or 17th century feel. The restaurant has two floors; the first floor is divided into small rooms. Glad Estlander has managed to create a festive yet cosy atmosphere.
The menu is fairly small and does not offer any gastronomic surprises. The most expensive dish is a meat stew (25€), but I opted for the salmon instead. The salmon was a lighter choice for lunch (12.50€). My dining companion ordered the fish soup (6€), which was served with housemade bread warm from the oven.
The food presentation suited the atmosphere. It was simple. Coarse stoneware, roughly chopped pieces of vegetables and generous portion sizes were just right.
The food was tasty but not overly seasoned, although the Location Glad Estlander, Vanaturu kael 3, Tallinn Old Town Map Code H2. potatoes did have some herbs sprinkled over them. The dishes certainly had a simple flavour that remained true to the tastes of the local ingredients used. The historical theme of the restaurant is fashionable today and works well.
Location
Glad Estlander, Vanaturu kael 3, Tallinn, Old Town
TEXT: JUKKA ARPONEN, PHOTOS: ANDREI CHERTKOV
To learn more about this and similar topics