Estonian cosmetics are taking over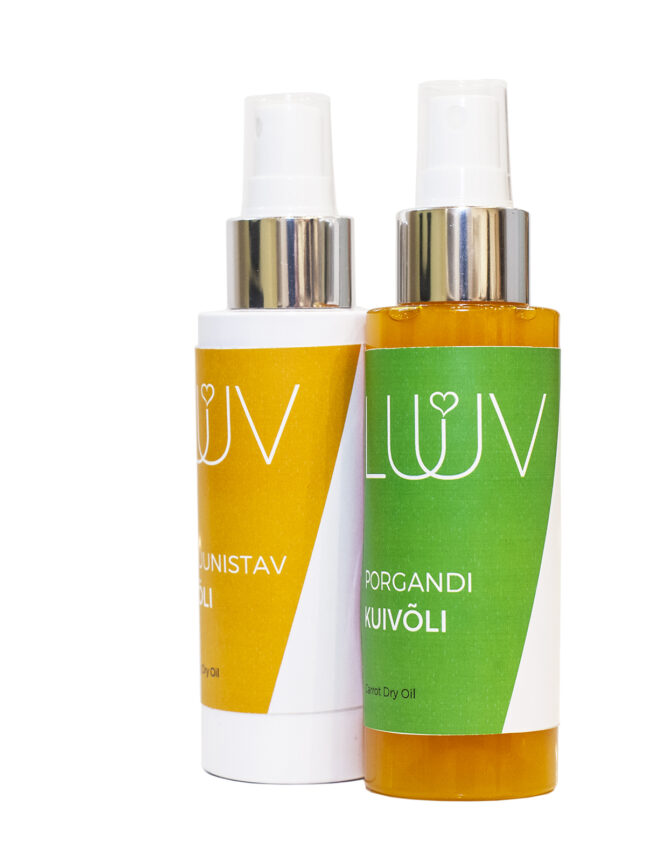 Fact: Most Estonians know about Estonian cosmetics. It's time to tell the rest of the world.
There are close to 50 different small and large cosmetics producers in Estonia. Almost all of the manufacturers are centred around natural cosmetics. The reason is that you don't have to look very far to find natural cosmetics; Estonians have always been close to nature and plant-based remedies are quite common, even today. The innovative new products come from combining a knowledge of tradition with modern science. Since the Estonian market  is limited, many producers are actively looking for sales channels in Europe, as well as Asia. Particularly interesting is that Asia is already open to this segment of the cosmetic market.
Many people are already familiar with Estonian brands like JOIK and Nurme. There are many other great brands to try as well! Here are some of our favourites for summer facial / body care:

We're all looking for a more golden complexion without the damaging effects of the sun. Try LUUV self-tanning dry oil, a natural self-tanner that can be used daily instead of a moisturiser. You can also use it on your face. Your skin will appear more tanned within days of the first application and it's easy to use because dry oil is absorbed quickly. Choose between light/medium or medium/dark tones. €19,90

When going to the beach don't forget a bottle of Solar SPF sunscreen, which protects even the most sensitive skin from burning. The sunscreen is suitable for the whole family and comes in SPF 6.30. €4.45-8.85

For those that want to make their tan last or moisturise their skin after sun exposure, then we recommend products with carrot oil. Carrot oil adds a beautiful orange tone to skin and is rich in vitamins. Suitable for both young and mature skin. For the face, try Sohvy face cream with carrot oil. This thick cream absorbs quickly and is suitable for all skin types. €8.70
For the body, try LUUV carrot dry oil €16.90 or LUUV sparkling carrot dry oil €17.90. Many people also love JOIK's grapefruit mandarin body lotion with carrot. €8.99

To look your best this summer, there is only one trick – a bright smile. Isabella Clearly natural teeth whitener Pärl removes stains from teeth and makes teeth a few shades lighter. The active ingredient is ash and it can be used a few times a week without damaging tooth enamel. Simply wet your toothbrush and dip it into the jar to get some powder, then brush your teeth thoroughly. Afterwards, brush your teeth with regular toothpaste. You will notice results after 4-6 applications. €18.99
Last but not least, don't forget about your toes. Glamlac nail polishes are not natural, but they do last, dry quickly and come in this season's hottest neon colours like yellow, green, pink, and orange. €6.90
Where to buy:
Pillerkaar specialises in Estonian-made cosmetics.
Stop in to their shop in Solaris shopping centre
Estonia pst 9, Tallinn 
pillerkaar.ee
Click on the address to see the location.
TEXT MARJU SEPP, PHOTOS ANDREI CHERTKOV
To learn more about this and similar topics