Estonian cinema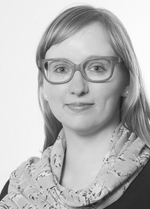 It's been a great year so far for Estonian cinema. The Estonian-Georgian film"Tangerines"was nominated for a Golden Globe in the category of best foreign language film. This is the first time an Estonian film has ever been nominated. We didn't win, but it truly marks an important event for the Estonian film industry.
The good news continues: "Tangerines" was also nominated for an Oscar in the best foreign language film category. And while we won't know the outcome before this paper goes to print, here's hoping for a win. The film's producer, Ivo Felt, said in an interview with ETV that the chance of "Tangerines" winning was slim. What can we say, Estonians are modest people.
If we keep our fingers crossed for snow, then February should be a wonderful month to get outdoors for cross-country skiing and skating. If the snow does not grace us with its presence this winter, as was the case last year, there is still plenty to keep you busy, inside and outdoors. Enjoy great concerts, fascinating art exhibits, and much more!
Happy travels!
Kristina Lupp
Editor-in-chief
To learn more about this and similar topics