Estonia saw 4x more foreign tourists in November 2021 than previous year
Text Mark Taylor
Photo Andrei Chertkov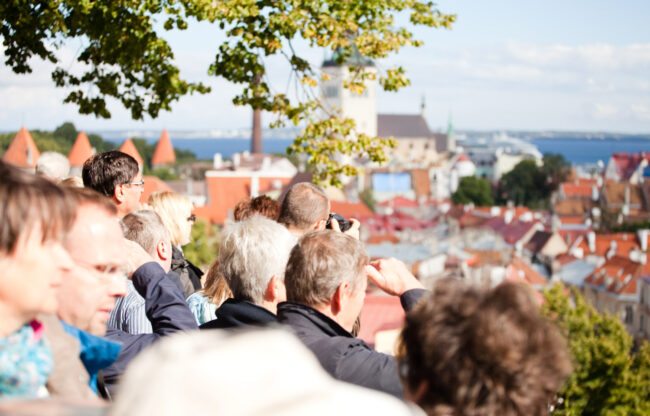 November 2021 saw the number of foreign tourists in Estonia increase by 4x (four times) on the same month in 2020. Domestic tourism remained steady compared to the previous year, with a 1 per cent reduction.
In total, 66,000 foreign tourists visited Estonia in November. The largest number of tourists came from Finland (14,000), Latvia (13,000), Russia (4000), Lithuania (3000), and Germany (3000). Despite the positive year on year figures, tourist numbers are still far below pre-pandemic levels. In fact, the tourism figures for November 2021 are comparable to the same month in 2002.
Foreign tourists spent a total of 144,000 nights in Estonia, 73 per cent of which were spent in Harjumaa. The next most visited counties were Pärnumaa with 11 per cent and Tartumaa with 7 per cent.
Domestic tourism has remained much more stable during the pandemic. With a 1 per cent decrease in November 2021 compared to 2020, and a 12 per cent decrease compared to 2020. Domestic tourism was much more spread across the country, with just 36 per cent of nights in accommodation being spent in Harjumaa.
To learn more about this and similar topicsDomestic Tourists Estonia Foreign Tourists Harjumaa Pärnumaa Tartumaa Tourism Tourism Estonia