Estonia: Quick Trips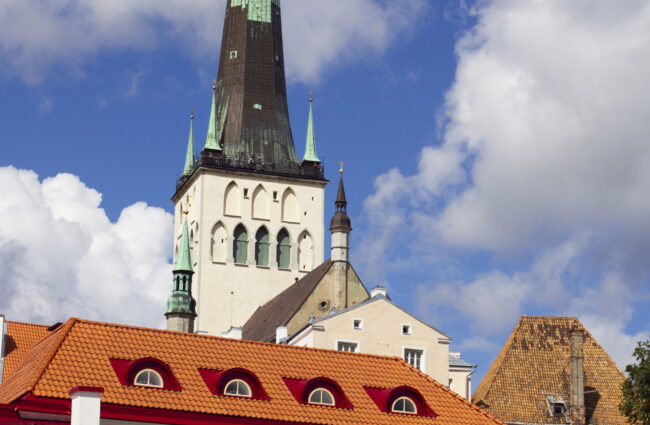 Estonia: Quick Trips
Day 1 in Tallinn
Take a walk through Tallinn's Old Town, and up the hill to Toompea. Toompea, located on the upper part of the Old Town has great views over the city and the Gulf of Finland. In the lower part of the centre, wander through narrow streets and get a true feeling for this medieval northern town.
Shopping: For some unique souvenirs, visit Oma Asi (Saiakang 4, Tallinn Old Town Map Code H2). Here you'll find distinctive handicrafts including knitwear and jewellery. Nu Nordik (Vabaduse väljak 8, Tallinn Old Town Map Code J1) has modern Estonian designs, including clothing, jewellery and home décor items. A. Galerii (Hobusepea 2, Tallinn Old Town Map Code G2) features mostly modern Estonian jewellery.
Church: Visit the Aleksander Nevsky Cathedral (Lossi plats, Tallinn Map Code B1). Built between 1894-1900, this Orthodox cathedral was part of the Russification of the Baltic provinces in the last quarter of the 19th century.
Lunch: Enjoy a quick medieval lunch at the Town Hall (Reakoja plats 1, Tallinn Old Town Map Code H1). Elk soup and traditional ale are served in earthenware bowls and cups. Stuffed pastries (pirukad) are baked throughout the day, and are worth the wait, should they run out. Too nice to sit inside? As the weather warms up, patios pop up all over the Town Hall Square, a great place to people-watch.
Museum: The Estonian History Museum in the Great Guild Hall (Pikk 17, Tallinn Old Town Map Code G2) was recently renovated in 2011. This museum has wonderful exhibits to help you get acquainted with Estonia's past. Free entry on the last Thursday of every month.
Dinner: Get a taste of the Russian side of Estonia with a meal at Troika (Raekoja plats 15, Tallinn Old Town Map Code H1). Try a selection of Russian dumplings (pelmeenid), roasted eel, or bear meat stew. Then wash it all down with a shot of vodka.
Day 2 in Tallinn:
Take a walk, or rather hop on the City Tour bus to see greater Tallinn. Get off at Kadriorg Park (Tallinn Map Code A4), and enjoy a stroll through the gardens. Or stay on the bus and visit the ruins of the Pirita Convent (Merivälja tee 18).
Museum: Visit the KUMU Art Museum (Weizenbergi 34 / Valge 1 Tallinn Map Code B4) in Kadriorg. Admire Estonian art from the beginning of the 18th century to present. The gallery also has a café with a nice view over the park.
Lunch: Get a taste for modern inspired Estonian and Russian food at Kohvik Moon (Võrgu 3, Tallinn Map Code A2). Try the Siberian dumplings in mushroom stock, or the herring. Bookings recommended.
Church: Experience another great view over the city from the tower of the Oleviste Church (Lai 50, Tallinn Old Town Map Code F2). Once the tallest structure in Northern Europe, this church was dedicated to the 11th century Norwegian King Olaf II. During the Soviet period, it worked as a surveillance centre for the KGB.
Dinner: Restaurant Ö (Mere pst 6E, Tallinn Map Code B2) serves modern Estonian food, using fine local ingredients and experimenting with traditional flavours. Try the six-course degustation menu to get a taste of what modern Estonian cuisine is all about.
Evening Entertainment: Take in a performance at the Estonian National Opera and the Estonia Concert Hall (Estonia pst 4, Tallinn Map Code B2). Enjoy opera, ballet, or a concert in this theatre founded at the beginning of the 20th century. For tickets and information: www.opera.ee; www.concert.ee Day Trip from Tallinn:
RAKVERE: is located close to Lahemaa National Park, a favourite place for hiking in the summer. About 100km east of Tallinn, Rakvere is the fifth largest city in Estonia.
Rakvere Castle Ruins: This is the city's main attraction. Located on the hill just outside of the city centre, the ruins of this medieval castle will entertain both adults and children. There are informative displays on the castle's history, as well as weapons history. Try your hand at shooting a bow and arrow, or take a tour of the torture chamber.
Town Hall Square: Built in 2004, this is probably Estonia's most modern town hall square.
Lutheran Church of the Holy Trinity: (Pikk 19, Rakvere) A medieval church built in the 17th century with a strangely tall and slim spire.
Rakvere Town Citizen's Home Museum: (Pikk 50) Get a feel for life in Estonia at the end of the 19th century. This museum showcases how people lived in Rakvere at the time.
Dining: Try the Art Café (Lai 13), for breakfast, lunch, or dinner. It has a cosy, yet modern interior. Taste their selection of savoury pancakes.
1 Day in Tartu:
From Tallinn, about 180km southeast, is the university town of Tartu. Daily connections by train or bus from Tallinn are convenient and inexpensive. (For more information, timetables and ticket prices visit: www.bussireisid.ee; www.edel.ee) Visitor information: www.visittartu.com See page 20 for Tartu city map.
Take a walk through Tartu's Old Town. Visit the Town Hall Square to see good examples of neoclassical and late-baroque architecture. The fountain in the middle of the square in front of the Town Hall features a young couple kissing under an umbrella in the rain. About a block from the square is the main building for Tartu University (Ülikooli tnv 18, Tartu). A little further on are the Botanical Gardens (Lai 40, Tartu) that have an impressive collection of over 6500 plant species, many of which are housed in a giant greenhouse.
Museum: Visit the Estonian National Museum (Kuperjanovi 9, Tartu). This museum displays temporary and permanent exhibits about Estonian history and culture. It is a wonderful place to become acquainted with Estonian customs and life in Estonia. Or, for something a little different, visit the Toy Museum (Lutsu 8, Tartu). Fun for both children and adults, this museum showcases everything from traditional Finno-Ugric toys, to nostalgic toys from the Soviet era.
Lunch: Enjoy a quiet lunch at the Eduard Wilde Café (Vallikraavi 4, Tartu). This restaurant has a large patio open in the summertime. Their long menu has everything from curries to schnitzels, Caesar salad to crispy pork salad.
Church: Founded in 1330, the Jaani Church (Jaani 5, Tartu) has been rebuilt many times. Despite being ruined by Soviet bombing in 1944, its restoration reflects the original structure. Enjoy 15 minutes of music every Tuesday and Friday at 12.15pm.
Dinner: Built in a former gunpowder cellar, the Püssirohukelder (Lossi 28, Tartu) is a unique place to come for good hearty food. Popular among students, this pub often features live music.
Evening entertainment: Enjoy everything from ballet, opera, musicals, and children's plays at the Tartu Vanemuine Theatre (Vanemuise 6, Tartu). For more information and tickets visit www.vanemuine.ee)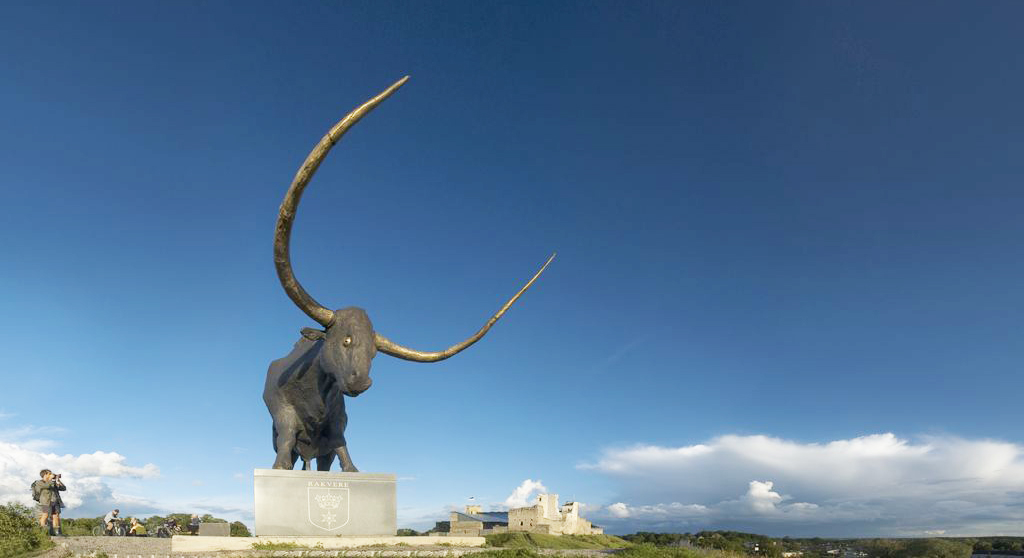 To learn more about this and similar topics