Estonia: Powered by Song [Review]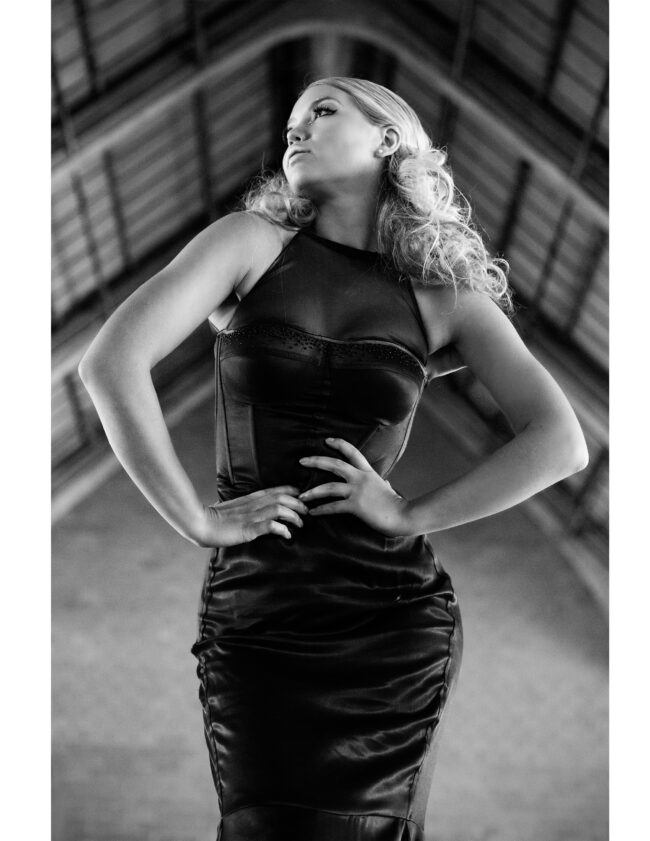 Living in Tallinn occasionally brings the opportunity to do some life-affirming things. Three of those happened in quick succession recently. Billie Holiday, the late American jazz singer, is the kind of talent who brings generations together, and continues to influence artists today. Jazzkaar, the concert festival taking place all over Tallinn in April every year, was the place where Liisi Koikson and her one-off band The Holidays were paying tribute to the legend, in her centenary year.
Liisi Koikson is well-regarded in Estonia and abroad, and so was able to recruit the best jazz musicians to accompany her at Vaba Lava. The band included Holger Marjamaa, once rated by Estonian jazz doyen Hedvig Hanson as the best young pianist in the country. The old classics were performed joyfully, with plenty of opportunity for improvisation from each player. 
Although the concert was a tribute to Holiday, and all of the classics of her eventful career from Summertime to I Loves You Porgie were covered in the 90-minute show, what was notable was that Koikson did not try to imitate the trademark Holiday vocal style, instead bringing her cut-glass precision to some entries in the great American songbook. The friendly interaction between singer, band and audience added to the convivial atmosphere. Great music is timeless, and it was cheering to see young musicians paying tribute a key influence in this way.
The concert can still be viewed in full, at the time of going to press,
here
. 
The previous night, Jazzkaar had provided Tallinn with another chance to hear Ingrid Lukas performing her new album Demimonde. Conceived as a standalone musical experience and therefore being played without recourse to her earlier two albums, Demimonde has pleased and surprised critics in equal measure, taking a dark but hopeful turn, and examining nature, the battle of the heart's desires and the mind's logic, what the "demimonde" of the title might be, and, in Tear Out, seemingly the process of moving on from an individual who is seen as a negative influence. 
Lukas and her tight-knit band were playing the new material as a full ensemble for the first time after Tallinn Music Week 2015 had brought the artist and her drummer, Patrick Zosso, in a performance that still sounded remarkably full. Here, Lukas was still, mostly, stationed behind her bank of synthesisers, but the sound was augmented and sounded incredible in the converted factory space known as The Red House in Telliskivi Loomelinnak.
The Swiss-based Estonian singer-songwriter takes great pride in crafting a full audio-visual experience for her audiences,  and for this performance, the lighting changed with every song, and after the opening numbers, Lukas and Zosso revealed fibre-optic cables running through their clothes, adding a kinetic quality to an already-charged set. Demimonde is out now, available
here
 on iTunes and Spotify, and other music retailers.
Away from the big music festivals, a number of artists have been promoting albums and singles that show a lot of promise, and international ambitions. Margus Vaher is not a name with whom Estonian music fans have been familiar for a long time, but his album Unleashed demonstrates a boldness to back up his rasping rock voice. There are hints of influences from the likes of Snow Patrol and The Script in Vaher's debut long-player, which, in spite of its universal big-gesture stadium sound, still has a heart and personality all of its own.
Helen Adamson, Vaher's partner in his recent Estonian-language duet, Lõpuks Sind Leides, has also been touring an album, her self-titled debut. As with Vaher's, the songs show an artist who is aiming at not only the Estonian market but also wider European success. Impressively, the production, by Adamson's American co-writer Rob Montes, has the polish of a British or American pop release.
Adamson found fame in Estonia in 2010 with the unexpected success of her balad Kas Tead, but her album takes her music in a direction that seems tailor-made for those who enjoy the likes of Rihanna or Rita Ora. A great example of the music on this uplifting but thoughtful album is her new single,
Dedication
, a bright and sparky R&B number. 
In Estonia, people often speak of exciting new tech startups or small businesses, but Estonia is a country known just as much for its song, and these great artists, along with the hundreds of others currently performing new work, show that Estonia is a country of great musical talent.
Text: Stuart Garlick
Photo: Kristiinvisuals for YU.ee
To learn more about this and similar topics