Eating October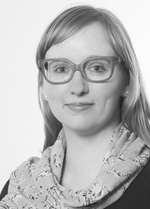 Food culture comes in all shapes and sizes and in Estonia it's no different. IIn the four years that I have lived here, I have seen dozens of new restaurants open (and close sometimes), as well as the birth of many great culinary events and festivals. It seems that Estonia just can't get enough! Take for example the annual street food festival that takes place at Telliskivi Creative City. Now in its second year, the festival has had to add a second day, just to accommodate the crowds. Restaurant weeks have gained in popularity and have spread out over the country to Tallinn, Pärnu, and Tartu. And let's not forget the tens of smaller harvest events that take place in late summer around Estonia. That's not all, September was also the first ever Estonian Food Month, where Estonian food culture was not only celebrated throughout the country, but also in restaurants.
October is a great month to visit Estonia, not only for the food, but for many other reasons. Theatre season is in full swing, with some great performances at the symphony and opera. Check out some of the new art and museum exhibitions including the fascinating Race to the End of the World, on now at the Seaplane Harbour. The Ants Laikmaa exhibit, Vigala and Capri on display at KUMU is also a worth a visit. And don't forget to book your places at one of the many restaurants taking part in Tallinn Restaurant Week at the beginning of November.
Bon appetit and happy travels!
Kristina Lupp
Editor-in-chief
To learn more about this and similar topics