Easter Traditions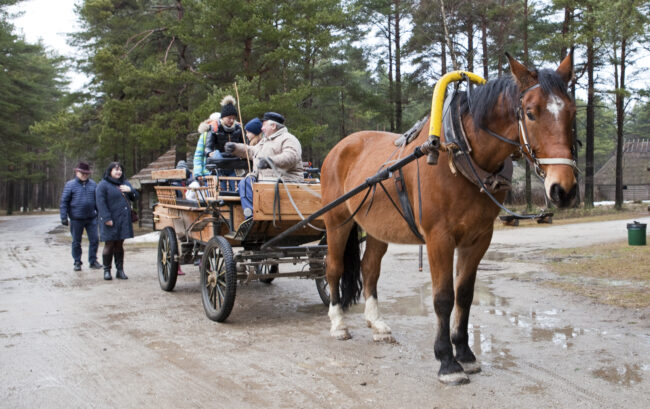 Easter has many names in Estonia: munadepühad, kiigepühad, and kevadpühad (directly translated: egg holidays, swing holidays, spring holidays). The different names reflect different things, but religious and non-religious.
On 27 March at the Open Air Museum there is lots to do. You can paint eggs, weave, play egg games, and of course swing. You can also familiarise yourself with different Easter traditions.
Annunciation also falls in March, which is a very important holiday for women. Women were allowed to go to the pub, drink red drinks, and foretell the future. Annunciation is celebrated 25 March at the Open Air Museum with cakes and red drinks.
The are 74 buildings from the last few centuries at the Open Air Museum. In addition to barns, there are windmills, fishermen's net-drying sheds, a school, a pub, a chapel, and a store. The Open Air Museum is located in Rocca al Mare. You can take buses 21 and 21B from the Balti jaam train station to get there. 
Location
Estonian Open Air Museum
(Eesti Vabaõhumuuseum),
Vabaõhumuuseumi tee 12, Tallinn.
evm.ee

Click on the address to see the location.
TEXT MIKKO VIRTA, PHOTOS ANDREI CHERTKOV, KRISTJAN SULÕND
To learn more about this and similar topics