Classic Works of Estonian Modernism at KUMU this summer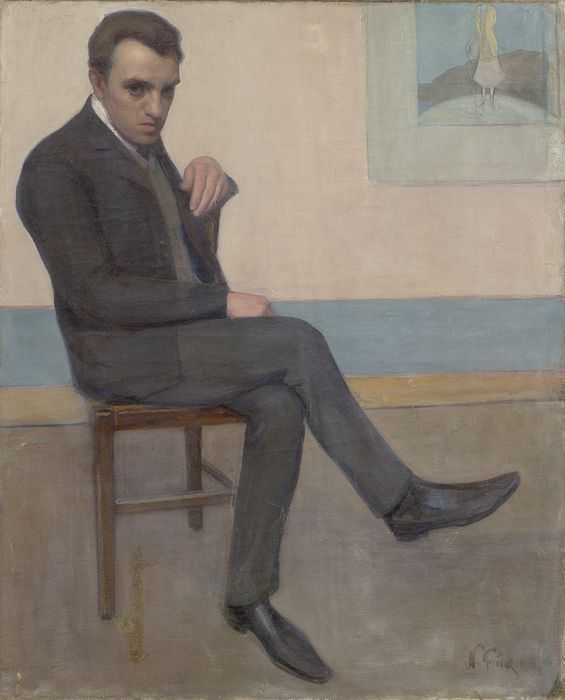 If there is any art exhibit you must see while in Tallinn this summer, it is undoubtedly the retrospective exhibition focusing on the artworks of Nikolai Triik, one of Estonia's most beloved and significant modern artists of the twentieth century.
Triik's career spans an exciting era in Estonian history, which is poignantly displayed in his works. Figures like the artist Konrad Mägi take on a dandy-like persona a la Oscar Wilde in Triik's portraits, indicating the decadence surrounding the Young Estonia movement around 1910.
"Lennuk", a painting depicting a huge Viking war ship with a blazing red sail, is arguably the artist's most famous painting, and is a landmark in Estonian art history. Similar Viking-themed paintings celebrate the Nordic character of Estonian identity. Equally important and no less impressive are his array of Estonian landscapes, often from Leetse, a small coastal town where the artist's grandfather lived. We see a particularly expressive and delicate rendering of the white nights of Estonian summers so beloved by all.
Triik eventually turned to portraiture to sustain his income, and elegant images of fine ladies and gentlemen and the Estonian upper class dominate the last rooms of the exhibit, demonstrating Triik's popularity throughout his lifetime.
The exhibit will be up until 28 Septem- ber 2014.
Location
Kumu Art Museum
Weizenbergi 34/Valge 1, Tallinn
TEXT BART C. PUSHAW, PHOTOS KUMU
To learn more about this and similar topics