City streets come to life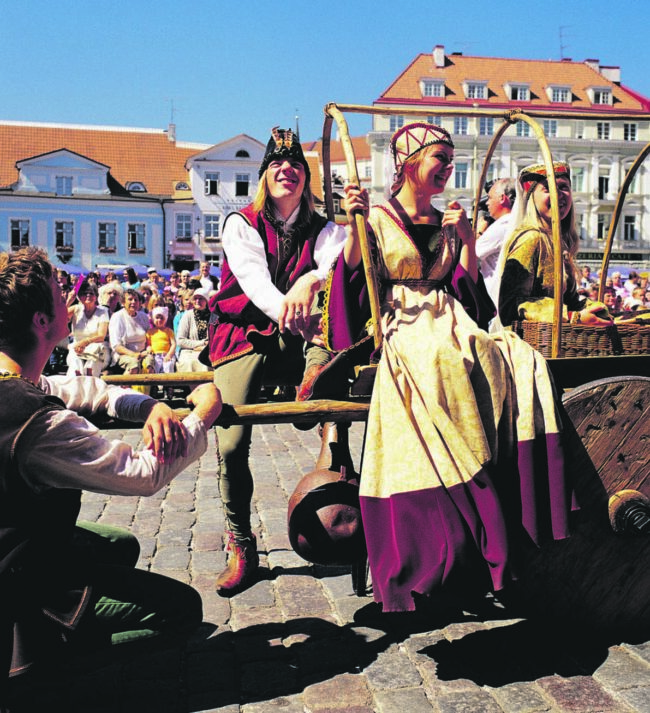 City streets come to life
Later in the square as part of the program are dance, pantomime, and children's choir presentations.
The eight-day program of events is breathtakingly diverse. The main venue is the Town Hall Square, which has events from morning to night. At the Freedom Square one can participate in yoga and zumba, as well as tower climbing and walking on stilts. In the heart of Tallinn, there will be performances by a number of wellknown Estonian bands, such as Hortus Musicus and Lenna Kuurmaa.
The Old Town Museum has arranged interesting activities, especially for children. For example, at the Children's Literature Centre on May 26 one can make a finger puppet and take part in a puppet theatre. In the Old Town, museums have interesting exhibitions and activities for adults. The traditional knights' tournament is on June 2 at the Skoone Stadium near the harbour.
From May 24-27, the Treff Festival will take place in Tallinn; events include music, performances, street theatre, and puppet theatre at the NUKU Centre on Lai Street.
Tallinn Old Town Days May 26-June 6
26.5. Theatre Day
27.5. Church Day
28.5. Science Day
29.5. Health Day
30.5. Arts Day
31.5. Home Garden Day
01.06. Game Day
02.06. Traditions Day
TEXT MIKKO VIRTA, PHOTO TOOMAS VOLMER
To learn more about this and similar topics