City Guide: Haapsalu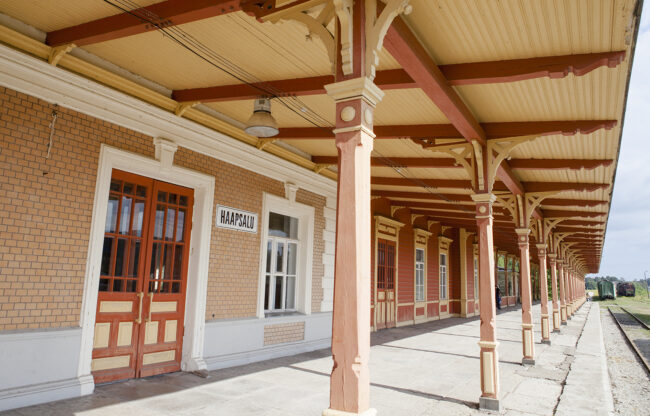 Haapsalu is known for its beautiful beaches, spa hotel, and a white lady who haunts the castle.Formed in 1279, Haapsalu is a beautiful town with colourful wooden houses, narrow streets, and a miniature town hall. One of the most striking buildings is the Kuursaal, or resort hall that stands on the seaside promenade.
The first mud spa opened in 1825 and attracted even the Russian Tsars with its curative abilities.
The small yellow house on Linda Street is where Ilon Wikland grew up. Wikland illustrated the children's books of Swedish writer Astrid Lindgren. She did not have to go far for inspiration in this idyllic seaside town.
August is the best time to visit Haapsalu, especially if you happen to be in town for the White Lady Festival. The legend goes that in the Middle Ages, women were forbidden in the Episcopal Castle, but a Canon and a lady fell madly in love. The Canon dressed the lady up as a boy and brought her inside the castle to sing in the choir. But, eventually they were discovered. The Canon was thrown into the castle's dungeon and starved to death and the lady was immured alive in the wall of the Baptistery. Since then, on a full moon night in August, she appears in the circular window of the Baptistery on the southern wall of the Dome Church.
How to get there:
Haapsalu is less than two hours away from Tallinn by car. Buses connect to Haapsalu frequently.
TEXT KRISTINA LUPP PHOTOS ANDREI CHERTKOV
To learn more about this and similar topics