Christmas in Tallinn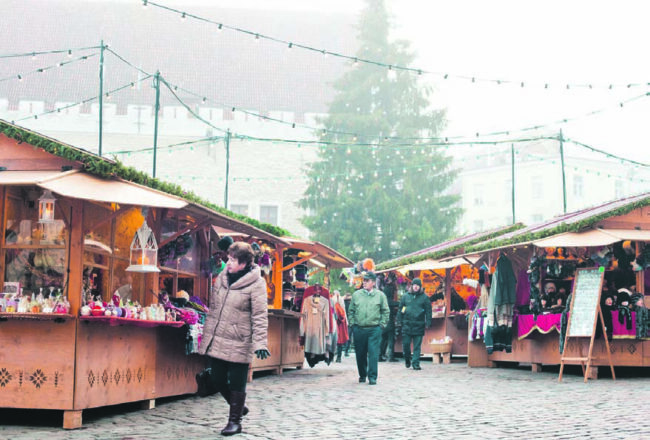 tallinn, kids, children, snow, sports, ski, tobogganing, zoo, nuku, skating ahhaa The Old Town's Christmas market Jõuluturg
Tallinn's traditional Christmas market
The Old Town's Christmas market opened on November 24th. The square fills with little wooden houses, where you can buy anything from Estonian handicrafts to delicious hot food. Like every year, during the day Santa Claus and his reindeer will be at the market, as well as Estonia's most beautiful tree, in the centre of it all. A tree has been placed in the middle of the square since 1441, and according to legend, it is Europes oldest Christmas tree.
You can taste traditional Estonian Christmas food, like blood sausage and sauerkraut, or enjoy a cup of mulled wine. There is even a petting zoo for the children, and pony rides.
On some of the warmer days there will dance performances, from Irish to Latin. An elf disco, for elves of any age, will take place Saturday, December 22. Don't forget your elf hat!
The first advent candle will be lit Sunday, December 2, at 14.00. Christmas peace will be declared at 12.00 on Christmas Eve.
Events at the Christmas market take place Fridays to Sundays.
Jõuluturg (Christmas Market) Tallinn Town Hall Square 24.11.2012- 8.1.2013, 10.00-19.00
To learn more about this and similar topics