Celebrating 107 years of opera in Estonia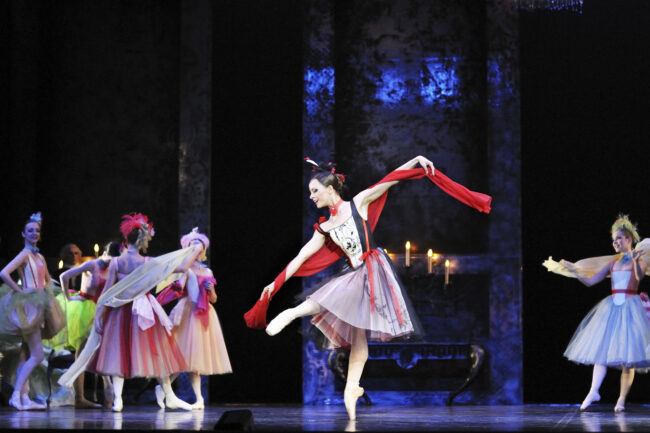 Celebrating 107 years of opera in Estonia
There are some new additions this year: these include the appointment of Vello Pähn as artistic director and chief conductor, Marge Mehilane, previously of the Finnish National Opera, as Chief Chorus Master, and Australian Jonathan Henderson as Concert Master of the flute section of the orchestra.
This season also sees a new production of Faust by Charles Gounod. Under the direction of Dimitri Bertman, and with a mystical set designed by NO99's Ene- Liis Semper, this production is set to be a hit with the public and critics alike. Four performances take place in October on the 18th, 20th, 24th, and 26th with leading Basso Ain Anger taking the part of Mephistopheles.
Wagner's Tannhäuser is also a new addition to Estonian National Opera's repertoire when it débuts in March, marking 200 years since the composer's birth. The opera hasn't been performed in full in Tallinn since 1943 and will be staged in March by British stage director Daniel Slater.
Other performances shall continue to be staged throughout the year, with October seeing Mitch Leigh's musical, The Man of La Mancha on the 5th and 17th, Kálmán's operetta, Die Csárdásfürstin, on the 10th and 28th, Verdi's Rigoletto on the 6th and 12th, Handel's Julius Caesar on the 14th and Puccini's Tosca on the 31st.
New productions shall also arrive from The Estonian National Ballet. Marina Kesler's modern interpretation of Sergei Prokofiev's Cinderella, with designs by artists Liisi Eelmaa and Gerly Tinn promising to enthral when it premier's on November 16th. A new performance of Ludwig Minkus's La Bayadère as envisioned by Toomas Edur will also be an event when it premiers next May.
Until that time, the Estonian National Ballet will be performing Thomas Edur's brilliant modern ballet Modigliani, which will premiere this year, on the 4th & 13th October; Coppelia on the 6th & 21st, Swan Lake on the 11th & 25th, and Manon on the 19th & 27th.
Tickets and information:
Estonian National Opera (Rahvusooper Estonia) Estonia pst 4, Tallinn www.opera.ee
TEXT MARK BENN, PHOTO CONCERT ORGANIZER
To learn more about this and similar topics