By road or by train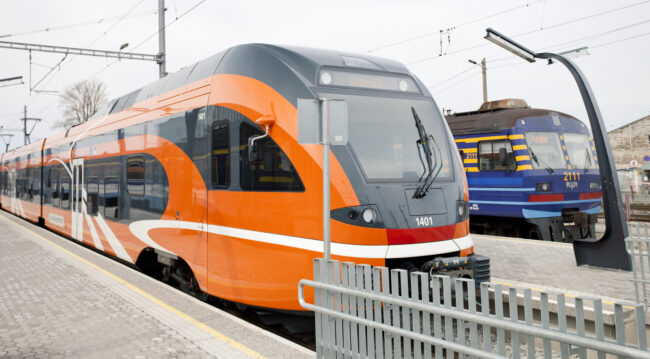 The majority of tourists travel to Tallinn, but Estonia is so small that you can drive across it in a matter of hours.
Drivers in Estonia need to remember two things: there is zero tolerance for drunk driving, meaning that your blood alcohol level must be at zero and speeding and parking tickets must be paid.
The biggest change in Tallinn this year, as far as traffic goes, is that busses from the city centre to the end stops will replace the trams. New trams will replace the old trams throughout the year
There will also be changes to the tram lines in the future. A direct connection from the port to the airport should be completed by the end of next year.
The orange "carrot trains" have now replaced Estonia's trains. These new trains are comfortable, tickets are relatively cheap, but unfortunately there is no restaurant car. For example, a trip between Estonia's largest cities, Tallinn and Tartu, lasts about two hours and a ticket costs about €10. You can even take your bike on the train. For more information about trains and schedules visit: www.elron.ee
A direct trip by bus costs about the same. Bus travel in Estonia is very convenient, with direct lines running regularly between Estonia's major cities and towns. If you want to travel in style, look for tickets aboard Lux Express. On some of their busses, if you pay for a business class ticket, you can get your own single seat. For more information and schedules visit: www.tpilet.ee
TEXT MIKKO SAVIKKO, PHOTOS ANDREI CHERTKOV
To learn more about this and similar topics