But what about the rest of Estonia?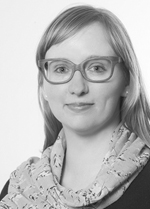 Summer is the time to travel, and here in Estonia we are lucky. Distances are short, days are long, and there is just so much to see outside of Estonia's capital.
In this month's issue, we make travel around Estonia even easier. Use our special summer travel pullout to plan a memorable trip. Visit Tartu, Narva, and Pärnu, Estonia's other cities. Tartu is known as the City of Good Thoughts –visit the University, take part in many great cultural events, and enjoy some delicious local gastronomy. Narva is the easternmost city in Estonia and is mainly Russian speaking, and Narva-Jõesuu boasts one of the longest beaches in Estonia. Pärnu is Estonia's summer capital, with pristine beaches and beautiful green parks. Southern Estonia, particularly Setomaa and the small villages along the shores of Peipsi Lake give visitors a glimpse into old world customs. The islands of western Estonia are picturesque and offer a relaxing getaway.
Every five years the Song and Dance Celebration takes place in Estonia. This year's theme is "Touched by Time. The Time to Touch." 187,800 spectators attended the last Song and Dance Celebration and 35,320 performers took part. The Estonian Song and Dance Celebration is on UNESCO's List of Intangible Cultural Heritage. One of the top moments of the Song and Dance Celebration is the procession through the city. Participants dressed in traditional folk costume walk, dance, play, and sing. Tens of thousands of spectators line the streets. This is an event not to be missed!
There is something for everyone in Estonia. Children will not be bored either with all of the castles to explore or a visit to a fairy tale wonderland. With the wide array of history, culture, architecture, art, and even a few different dialects, it will certainly be a summer trip to remember.
Happy travels!
Kristina Lupp
Editor-in-chief
To learn more about this and similar topics