At long last, patio season!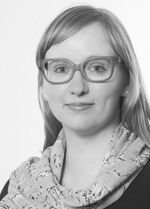 We can't really complain that we've had a
long and hard winter here in Estonia this year, at least not compared to that of North America. But in Estonia, warmer days and more hours of sunshine mean that summer is just around the corner. Patios and terraces began to open throughout the month of April and the Town Hall Square is already filled with people enjoying the sunshine in one of the oldest European squares.
Another sign of summer is of course our special summer travel pullout, which you will find in the middle of this paper. The Baltic Guide's summer travel special has everything you need to start planning your visit around Estonia. Each section looks at different parts of the country, tells you how to get there, and some of the top attractions of the area.If you haven't already heard, this year the Song and Dance Celebration takes place in Tallinn at the beginning of July (4-6 July). Tickets are going fast and this festival is perhaps the best way to experience Estonian culture. Former Estonian president Lennart Meri said: "The Song Festival is not a matter of fashion; the Song Festival is a matter of the heart". See Estonians from all over the country come together to sing and dance and celebrate. At the last Song and Dance Celebration, 187,800 spectators attended and 35,320 performers took part. You can certainly imagine what a powerful show this year's will be.
Happy travels!
Kristina Lupp
Editor-in-chief
To learn more about this and similar topics