"Artists for Ukraine" charity auction tomorrow
Text Mark Taylor
Photo Kai Art Center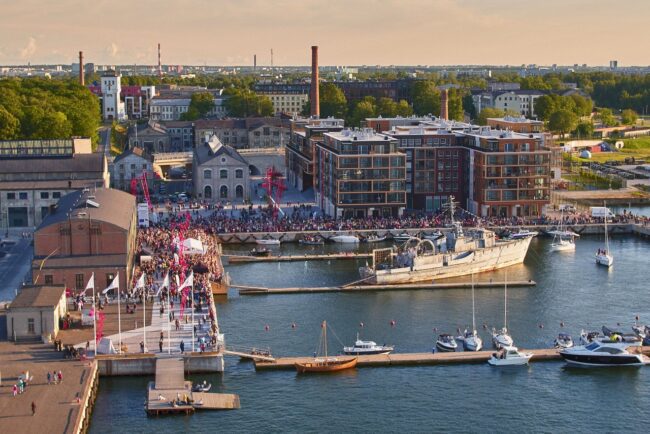 A charity auction containing 29 pieces of art from 30 artists will take place tomorrow (Tuesday, March 29). All proceeds from the auction will be donated to charities working in Ukraine or those helping Ukrainian refugees in Estonia.
A charity auction titled "Artists for Ukraine#1" will take place on Tuesday, March 29. The auction, which can be attended either in person at the Kai Art Center in Tallinn or online, will contain 29 pieces of art.
The artworks have been donated by 30 artists from Estonia, Finland, Latvia, Sweden, the UK, US, and Russia. The participating artists are Tommy Cash, Sirja-Liisa Eelma, Vladimir Dubossarsky, Jaan Toomik, Kaido Ole, Jaanus Samma, Sigrid Viir, Krista Mölder, Nik Kosmas, Ilja Karilampi, Inga Meldere, Mikko Hintz, Merike Estna, Edith Karlson, Kris Lemsalu, Flo Kasearu, Dan Mitchell, Mari-Leen Kiipli, Laura Põld, Līga Spunde, Eike Eplik, Elīna Vītola and Ieva Kraule-Kūna, Alexei Gordin, Eva Mustonen, Kristi Kongi, Alar Tuul, Mirjam Hinn, Kiwa and Robin Nõgisto.
To learn more about the auction and participate in the bidding, click here.
Source ERR
To learn more about this and similar topicsArtists for Ukraine Artists for Ukraine Auction Charity Auction Estonia Kai Art Center Tommy Cash Ukraine Ukrainian Refugees