Art on four wheels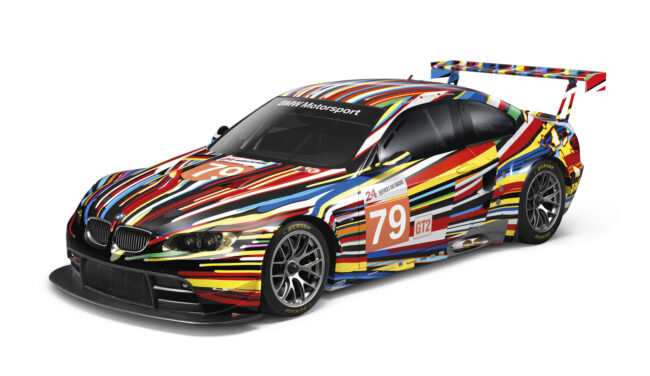 kumu, art cars, bmw, roy lichtenstein, david hockney, tallinn
The BMW Art Cars exhibit is on display for the first time in Estonia. Four cars have been brought to Tallinn of the exhibit's 17 total. The cars have visited the Louvre and the Guggenheim.
Each of the cars at KUMU Art Museum is different. The cars feature the works of famous artists Roy Lichtenstein, Jeff Coons, A. R. Penck and David Hockney. Roy Lichtenstein's BMW 320 was painted in 1977. The travelling collection was first launched in 1975.
The BMW Z1 is truly unique, A.R. Penck has transformed the car into a modern day cave painting. The red top has to be seen with your own eyes. David Hockney's painted BMW 850C certainly has no lack of colour either.
Painted in 2010, Jeff Koon's BMW M3 GT2 is one of the most recent additions to the exhibit. The car's colours portray strength, movement, and energy.
The exhibit is organized by the KUMU Art Museum and the Goethe Institute.
Location
BMW Art Cars, 14.04- 28.07. Kumu, Weizenbergi 34, Tallinn
TEXT: MIKKO VIRTA , PHOTO: BMW GROUP
To learn more about this and similar topics