Anett Kontaveit's big night of tennis on November 11
Text mark taylor
Photo Tallinn Open WTA 250 / Mauri Levandi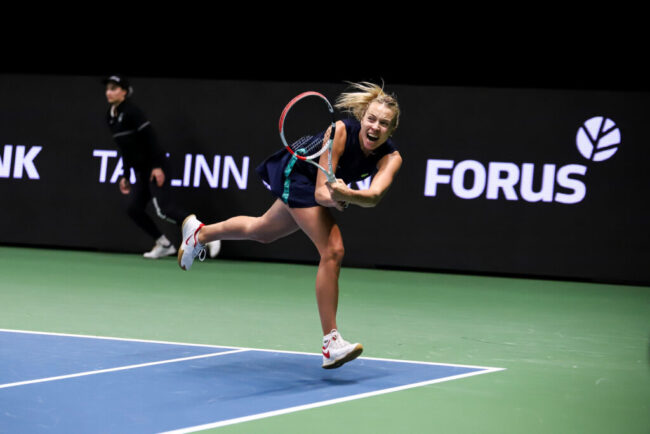 Recently retired Estonian tennis player Anett Kontaveit has announced that there is an extraordinary opportunity to see her on the court one last time. She will play against this year's Wimbledon finalist Ons Jabeur (6th in WTA) at Tondiraba Ice Hall on November 11. In addition, there will also be live music from Smilers, and an interview with Anett herself.
The big night of tennis ("Suur Tenniseõhtu") is intended as an expression of gratitude to the hundreds of thousands of Estonians who didn't care about the time of day or the day of the week to watch her matches on TV and online.
Anett, who won managed to win six WTA and 11 ITF tournaments during her career, reached a career-high of 2nd in the world just last year. Retiring last month due to a back injury, at the age of only 27.
The big night of Tennis n November 11, will see her on the court one last time, against her good friend Ons Jabeur, who is currently the world number 6 and recently reached the final of this year's Wimbledon.
In addition, Anett's favourite group Smilers will perform after the match and Roald Johannson will conduct an exclusive interview with Anett, where they will discuss the charms and pains of top tennis, and talk about the responsibility and tension that comes with success.
Tickets for the event are available at Piletitasku.
To learn more about this and similar topicsAnett Kontaveit Ons Jabeur Smilers Suur Tenniseõhtu Tennis Tondiraba Ice Hall WTA