Ancho: Tallinn's hidden Mexican restaurant.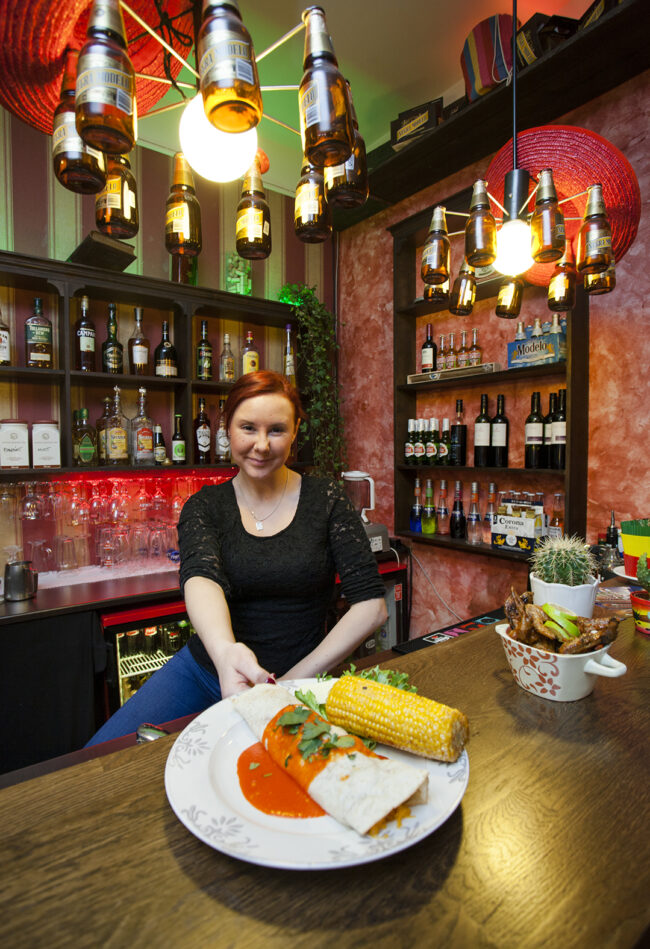 Müürivahe, in Tallinn's Old Town is one of those seemingly hidden cobblestone streets that tourists seem to happen upon by accident. There are many cool little shops and cafés along Müürivahe and among them is the new Mexican restaurant Ancho.
Ancho is a welcome addition to Tallinn's ethnic restaurant scene, one of the few offering Mexican food in town. While the décor may leave something to be desired, it's no reason to pass up trying their filling tacos or burritos.
Tacos come with a choice of crispy or soft shell. They are not filled with minced meat either; the beef taco was filled with savoury shredded beef and accompanied with cheddar cheese and guacamole. If you are looking for something spicy, try the stuffed jalapenos –the chillies are stuffed with melted cheese, battered and fried, and served with sour cream. Wash it all down with one of their Mexican beers, and be sure to save room for the lime flan.
Location
Ancho
Müürivahe 17, Tallinn Old Town
TEXT KRISTINA LUPP, PHOTOS ANDREI CHERTKOV
To learn more about this and similar topics