An Unconventional Night Out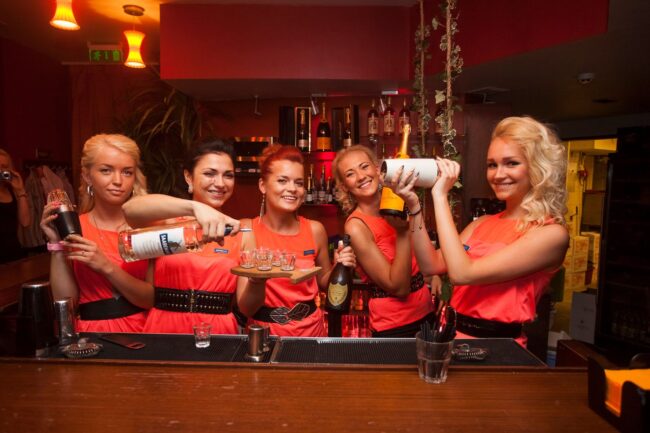 Dedicated followers of fashion are people who move to their own rhythm, their minds going in directions as unpredictable as their clothing designs. In this month's guide to the best Tallinn nightlife, we take a look at some of the unusual bar choices made by creative minds. Fashionistas don't use a map like more conventional people do, planning routes from street to street. They stick a pin in the map, and then find out later how to get to it. This much I learned on a night out after this year's ERKI (Estonian Academy of Arts) Fashion Show in Tallinn.
The Dubliner
Suur-Karja 18, Tallinn Old Town 
What's unconventional about the Dubliner is that it's been part of the fabric of Tallinn's Old Town for so long that, if you don't think, you'll forget about it. The old quirks remain; in spite of it being a faux-Irish pub, the staff are very Estonian (cold and expressionless) and the drinks generic (Guinness, Saku, and unfortunately not even an attempt at stocking imported craft beers, or even the likes of Caffrey's, when we visited last). If you wait at your table, as per local convention, to be served, you might fossilize, but if you go to order at the bar you're often met with a blank stare. The dark wood interior feels oppressive. Tables are spread-out, giving an airport-lounge feel.
In fact, that's what it is. The Dubliner has managed the challenging trick of importing the feeling of Birmingham Airport's "shall we get one more beer in before Alicante?" end-of-the-road pub to the Estonian capital. So what's good about it? Well, there isn't really anywhere else in Tallinn where you can be sure of well-cooked fish and chips or other traditional Anglo-Irish stomach-fillers. It's also not expensive, so our advice is, get some food and some basic beers down you, and head for other spots.
Bayer & Böhmen Keller
Suur-Karja 18, Tallinn Old Town
Our next stop in what was a pub-crawl less travelled was Bayer & Böhmen. This German bierkeller is effectively in the basement of The Dubliner. The place feels German to anyone who is not a hardened Oktoberfest veteran, and carries a really good selection of hoppy, frothy German beers. Like its neighbour pub it's capable of giving a large-ish group a good early part of its night out without hurting the wallet too much.
The bar-staff are actually reasonably friendly, and are knowledgeable about what they are serving. Even the toilets, so often the downfall of Tallinn Old Town bars, are clean and well stocked. You risk the occasional run-in with drunken macho Estonian men, but if you stick with your group, you'll be fine. It definitely shouldn't put you off visiting this pleasant cellar bar.
Baila
Baila was the third destination in a haphazard but enjoyable jaunt around Tallinn's Old Town, after an exhaustingly hot fashion show. It replicated the atmosphere of the show, in that it was utterly sweltering inside, but this was mostly caused by the sheer number of sweaty bodies performing moves on the dance floor, which seemed to extend from the space intended for dancing, right out to the door. There were tables and stools or comfy chairs for those needing a rest, although when we were in there, the music was too loud for anything but the most rudimentary conversation.
Baila is not a snob's nightclub – if you want to impress people with your ability to pay for Champagne while making witty banter with the cocktail waitresses, head to Club Prive or Vabank. Rather, it is a spot for happy people who just want to shake their thing, without worrying about how they look. As such, there is a clientele with a wide age-range. If a Pitbull song were a nightclub, it would look something like Baila.
Manna la Roosa
Vana-Viru 15, Tallinn Old Town 
We moved across the Old Town to a newer watering hole, to rest our feet after all that dancing. From a nightclub not for snobs, to a bar that has become known for its elite customers. A friend of this author's, lamenting that I had not been seen for some time, speculated a few weeks ago that I was "at Manna la Roosa with [my] posh friends". It wasn't true, but it was an evocative picture, demonstrating how a bar that opened a year ago has created a mystique of being "for" a certain kind of person – an exclusive club without the membership card.
As with many establishments in Tallinn, a lot of that mystique is driven by high prices – most of the drinks will set you back at least €5.
However, the atmosphere is sparky, you'll see lots of very sexy people in artfully creased designer gear, and there is usually a table available for every group. The decor is like the bedroom of a James Bond villain, with tinfoil on the walls and artwork on the ceiling, and the whole "elegantly-wasted" ethos of the place makes it the perfect end of a night out for fashion-lovers.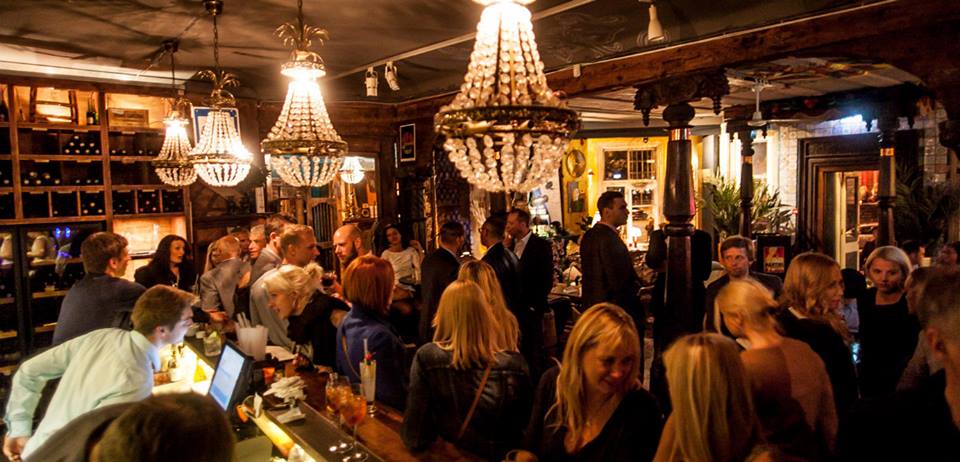 To learn more about this and similar topics