An Estonian Pub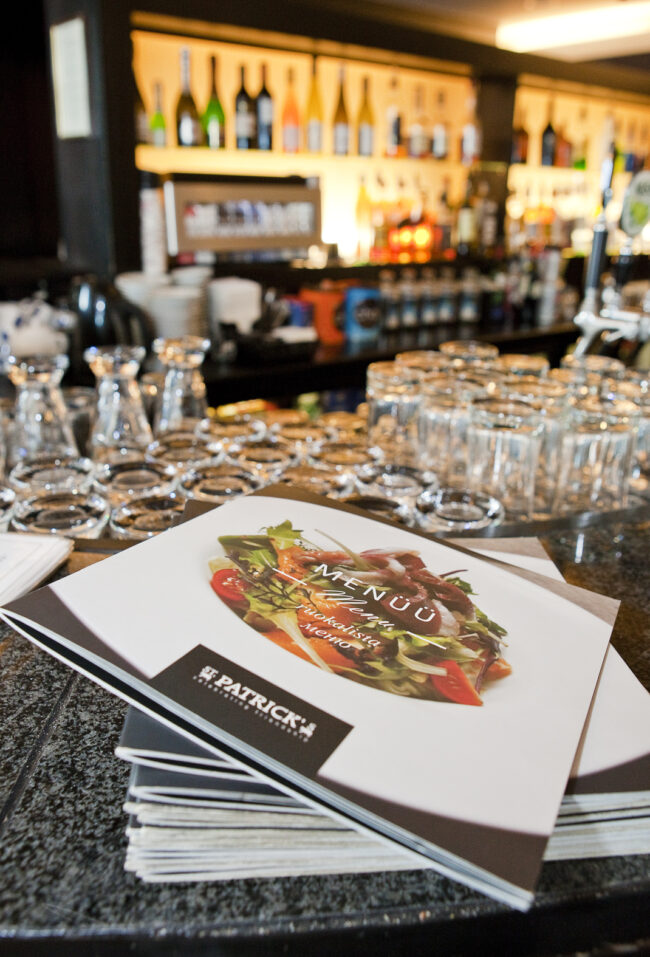 Five locations throughout Tallinn means you'll never go thirsty.
The newest location of the small Estonian pub chain St. Patrick's is located right in the heart of the city in the Foorum Centre. The Baltic Guide sat down to have a drink and bite to eat, and to watch the people walk by.
The two-floor pub is not only a popular place for lunch among the nearby office workers, but also a spot that attracts a crowd at night. The main floor is bustling, while the second floor is a bit quieter and offers a great city view.
St. Patrick's is unpretentious and offer the budget-conscious traveller refuge from the more expensive city centre and Old Town establishments. Lunch specials go for €3.20 and are quite filling, though if you want a bit more then try their three-course meal deal for €12.90 where you have a choice between grilled pork, chicken, or pasta, soup or salad, and then a dessert. We tried the schnitzel with oven-baked apples and potatoes. Happy hour takes place from 16.00-18.00 daily and every fourth Saku beer is free.
St. Patrick's has four other locations in Tallinn, with two in the Old Town. The most popular location is the Suur-Karja pub, with its medieval interior, but if you want to duck the Old Town crowds then try the Vana-Posti location. The location with the best view however is certainly the St. Patrick's at Merivälja tee where you can enjoy a pint or two at the seaside.
Location
St. Patrick's
Old Town Vana-Posti 7, Tallinn
Old Town Pärnu mnt 20, Tallinn
Click on the address to see the location
TEXT KRISTINA LUPP, PHOTOS ANDREI CHERTKOV
To learn more about this and similar topics