American Beauty Car Show starts today
Text Mark Taylor
Photo Alexander Grigoryev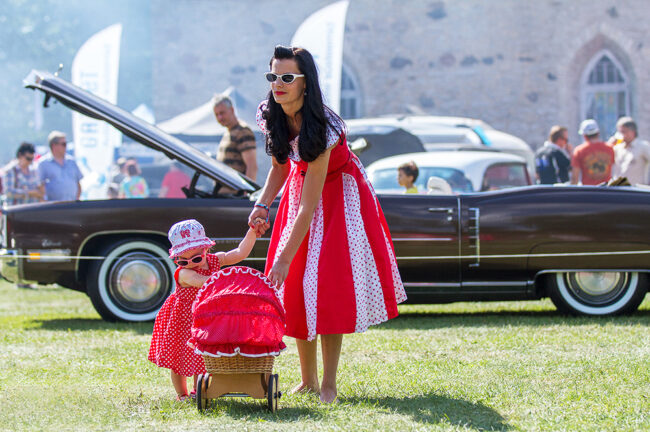 his evening, July 14, will see the beginning of the largest American car show in the Baltics. The American Beauty Car Show, which has taken place in Haapsalu since 2001 includes a car show, drag race, parade of cars through the city, and live music.
The American Beauty Car Show, which will begin this evening with a program of live music, is one of the most unique car events in the region. The car show and concerts all taking place in the beautiful surroundings of Haapsalu's episcopal castle.
During the weekend, the old town of Haapsalu will be full of American vehicles, creating a very American atmosphere. The car show will include pristine American cars and motorbikes from 1940's onwards. On Sunday, there will be a parade of cars through the city, as well as a drag race and motorcross show at the nearby Kiltsi airfield.
There will be a full program of music at the event too, including Popa Chubby and Tammi Savoy from the USA, Melrose from Finland, as well as other acts from around Europe.
You can find out more about the event on the official website here. Tickets for the American Beauty Car Show can be purchased online on Piletikeskus.
To learn more about this and similar topicsAmerican Beauty Car Show American Cars Cars Drag Race Haapsalu Haapsalu Castle Live Music USA