Amarillo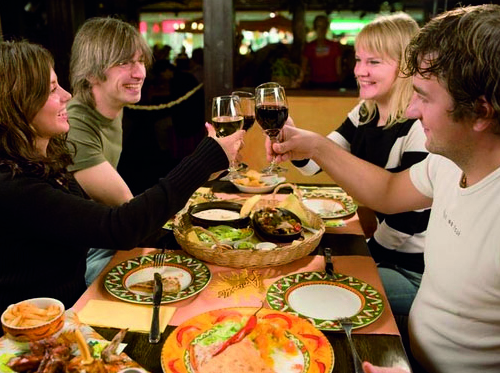 Amarillo
Amarillo
May marked the 40th anniversary of the Sokos Viru Hotel. Amarillo opened its summer terrace with a party. This is the only terrace in Estonia where both the beer taps and the bar are outside. As one can imagine, the service is fast.
Molly Malones
The long-time Town Hall Square fixture, Molly Malone's has now moved to Suur- Karja, which has turned into one of the most restaurant-filled streets in the Old Town. Its new location is in the old location of Tonic .
Eesti söögituba
Two new restaurants have opened on Pikk street in the Old Town: Eesti Söögituba (Pikk 29) and Mix Fusion (Pikk 33). Like the name suggests (Eesti Söögituba means Estonian Dining Room) the restaurant offers true Estonian food, from blood sausage to roasted pork. Mix Fusion offers a variety of international cuisines, from Thai, to Russian and Italian.
Klaaspärlimäng
Klaaspärlimäng or the glass pearl game, which used to be on Pärnu mnt, has now moved close to the Town Hall Square, on Kullasepa. The restaurant serves Italian favourites and also goes by its Italian name, – il Gioco delle Perle di Vetro.
To learn more about this and similar topics