ALICE COOPER rises from the dead, again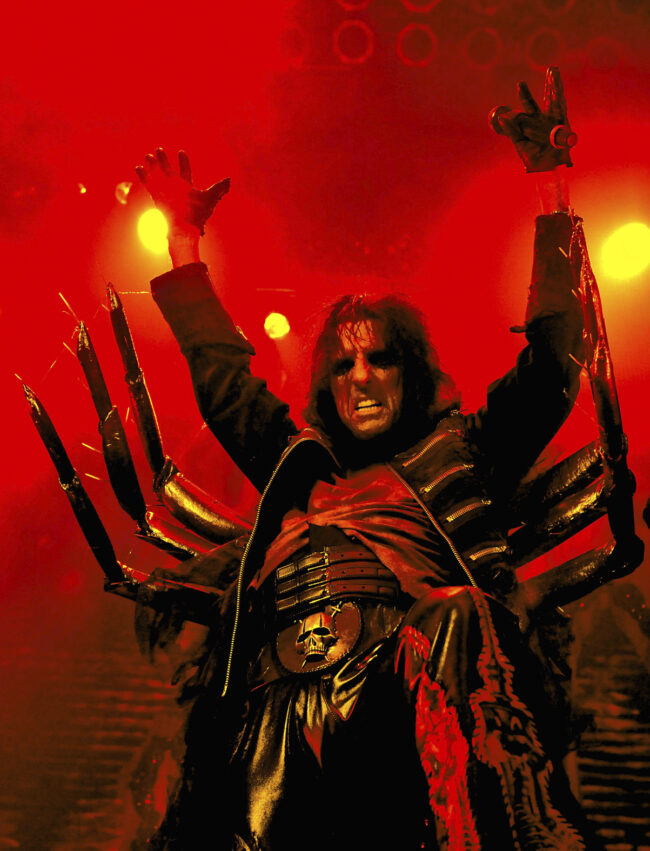 The shock rock veteran brings his theatre of horrors to Tallinn this autumn.
The Rock-n'-Roll-Hall-of-Famer Alice Cooper (65) needs no introduction. His heavy metal hits Poison, Hey Stoopid, and School's Out still play frequently on the radio. Cooper was already famous in the 1960s for his shows using fake blood, guillotines, and the electric chair. His concerts often featured the singer's head being cut off in various ways.
His latest tour goes by the name of Raise the Dead. It's been said that this show is by far Cooper's best. "This tour has a completely new show, which has been performed around the world for a year now," explains Andreas Platonov, concert organiser.
The young Australian guitarist, Orianthi Panagaris will play together with the band.
Even though the concert will be taking place at the Nokia Concert Hall, there is no need to stay in your seats. Platonov says that there is standing room for 700 fans, where there is enough room to dance.
Tickets are going fast, because Cooper will not be performing in Finland.
Tickets are available from Piletilevi sales kiosks, staring from 39€.
TEXT MIKKO VIRTA, PHOTOS CONCERT ORGANISER    
To learn more about this and similar topics