Adamson-Eric Arts Museum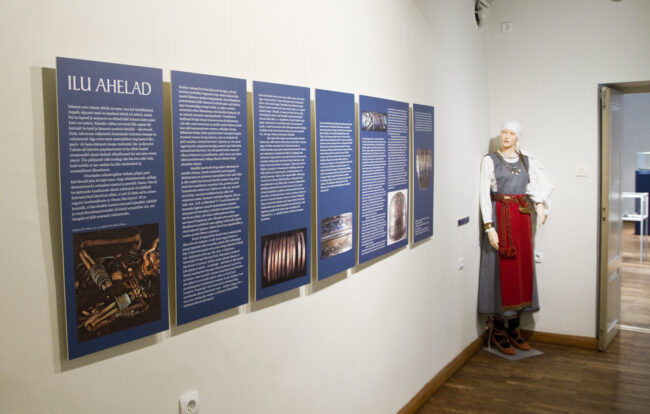 Adamson-Eric Arts Museum
Adamson-Eric was a dynamic, yet controversial artist and intellectual. He was a true cosmopolitan, influenced by contemporary European art and the ideology of his time. In the 1920s he studied applied arts in Berlin, and drawing and painting in Paris. In spite of his left-wing political views and sympathy for the Soviet power during and after WWII, he was later purged during Stalinist cleansing and had to take up a position as factory worker.
During the early period of his professional life as a painter, Adamson-Eric focused on nature mort.
In addition to painting, he laid a solid foundation for applied art in Estonia and has left his masterpieces behind in the form of metal jewellery, ceramics, porcelain painting, leather engraving, metal forms, decorative tiles, textile, and furniture. His works are very characteristic and therefor easy to recognise. The art deco style is one of his main influences. His masterpieces are are classical, elegant, and distinguished.
Location
Adamson-Eric Museum, Lühike jalg 3, Tallinn Old Town
TEXT: TOOMAS KÄBIN, PHOTOS: ANDREI CHERTKOV
To learn more about this and similar topics