A wild museum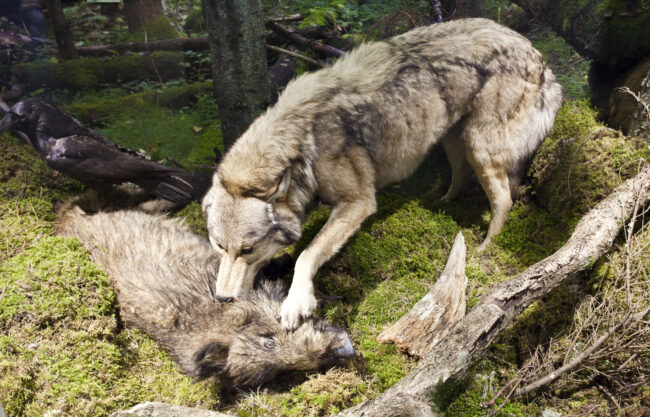 Museum of Natural History (Eesti Loodusmuuseum), Lai 29A. viro Tallinna Doll Museum wild animals
The Museum of Natural History is situated on Lai street in the heart of the Old Town. One could refer to this street as the museum street; here you can also find the History Museum's Great Guild Hall, the Doll Museum, the Health Museum, and the Design Museum.
The Nature Museum is not very big, but the exhibits take up three floors. On the lower level, familiarise yourself with Estonian fish. This exhibit changes regularly.
The permanent exhibits are found in the rooms of the upper floors, where there are many animals on display. Foreign animals are on display in one room, and the other rooms display Estonian fauna in various environments. Forest dwelling animals include moose, wild boar, bear and so on. Birds mainly live in the marshes, and fish in bodies of water. In the display cases you will also find insects. Not all of the animals have been stuffed, there are live fish swimming in aquariums to observe as well.
The entire museum is nice and compact. There is plenty learn and you can really get up close to the animals to get a good look. The size of some animals may surprise you, like the wild boar or the emperor penguin. The abundance of the species is also surprising, especially when they are together in one room.
Location
Museum of Natural History (Eesti Loodusmuuseum), Lai 29A. Tallinn Old Town
Open W–Su 10–17
TEXT JUKKA ARPONEN, PHOTOS ANDREI CHERTKOV
To learn more about this and similar topics