A Visitor's Tale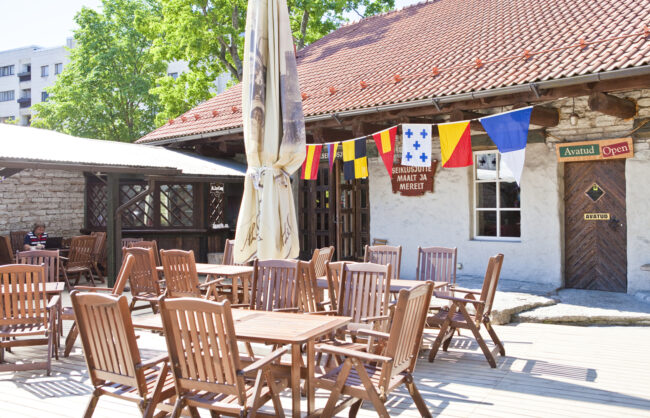 The Traveller's Pub and Club takes you off the beaten path.
Many of us visit Tallinn and don't go exploring outside of the Old Town, but this pub (with a great terrace to boot) is not so far at all. Tucked into a house along Tartu mnt, between Stockmann and Ülemiste, the Traveller's Pub is your oasis in the city.
In summer, visitors can enjoy two terraces – one in the front and the other in the back, where the grill is. Even with our chilly summer, or as the locals say a summer off to a slow start, upon our visit the terrace was half full!
While it's known as the Traveller's Pub, the place actually has a much longer name – Seiklusjutte Maalt ja Merelt or Adventure Stories from the Land and Sea. Aside from the series of adventure books of the same name, the name encompasses the concept of the pub, "travelling, adventures, and everything that comes along with it".
The menu boasts many pub favourites with everything from all-day breakfast dishes to a hearty selection from the grill in summer. But what kind of Estonian pub would it be if they didn't serve a few herring dishes too? At lunch, the pub is filled with locals enjoying the daily lunch special – a hearty, and large, or a filling main dish. When we visited, they were serving slow-cooked pork with potatoes and salad.
Location
Guests can park for two hours; car park next door.
Click on the address to see the location
TEXT KRISTINA LUPP, PHOTOS ANDREI CHERTKOV
To learn more about this and similar topics